The holiday seasons are right around the corner, people are decorating their homes. Everyone gets creative around the holiday season. For our Catholic friends, Belen and the nativity scene is an essential part of Christmas.
Belen means Bethlehem, which is the birthplace of Jesus, and it also refers to the crib of Jesus. Hence, these scenes are located in many parts of Brazil. The sets often represent the birth of the lord, with Joseph, Mary watching over Jesus. And other crucial details from the story.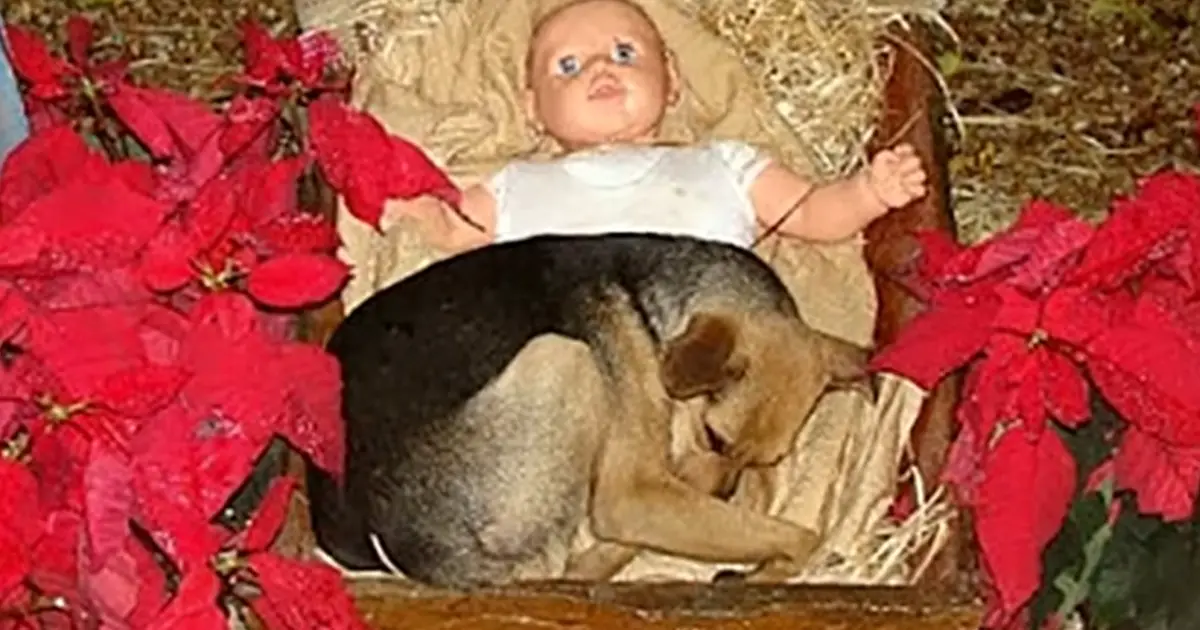 In 2008 a video uploaded on Youtube stole warmed the hearts of the viewers. A pup was rolled up inside the crib next to baby Jesus. The stray german shepherd found the warmth with Joseph, Mary watching over his safety.
The locals spotted the dog and were soon to capture the moment. The video was shared thousands of times, reminding people, the value of sharing. Furthermore, in these dark moments, we should be eager to help the ones in need. Please press play and watch this amazing clip. Do share your Christmas wishes in the feed.
If you enjoy watching this video, kindly share it with your loved ones.