A father's relationship with his son is complex, most dads raise their boys base on how their fathers raise them. The relationship is mostly passive, it is based on actions and not words. It is different from a dad-daughter relationship that is based on protectiveness. It involves a lot of teaching, learning, scolding, and guiding them on what they believe what a good, strong and successful man should be in life.
As the son grows older, he tends to distance himself from the father and wants to be independent, but what he does not know is that the father is just behind him, supporting him in everything that he does.  
The Legendary Stavros Flatley is a great example of a good father-son relationship. Demetrios and his son Michalakis are of British-Greek descent, they first appeared on Britain's Got Talent in 2009 and performed a dance that somewhat showed their good relationship with each other.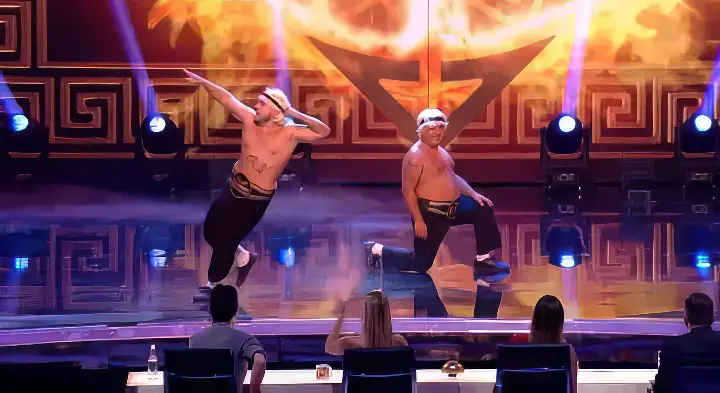 Demetrious said that love for dancing is part of Greek culture and he used to dance at his restaurant. When his son saw his love for dancing, he wanted to join in as well. Although they may not look like professional dancers, their performance at BGT showed great confidence, entertainment and joy, the audience and the judges loved it. 
After being a finalist in the 2009 season, they are back on the stage in 2019 with a big performance. Now Michalakis is all grown up and Demetrios is a little older but they still danced with the same passion they had since they first auditioned. The performance was so iconic, everyone was so happy their back on the show. Simon loved it so much, he just had to give them The Golden Buzzer. Watch the full video below and please leave us a Facebook comment to let us know what you thought!
Don't forget to hit the SHARE BUTTON to share this video on Facebook with your friends and family.