Deployed soldiers do not know everything that goes around in the family. Many family members tend to surprise them when they get back home.
A woman decided to surprise her husband with a new pet. She did not tell him anything about it. In fact, the woman did not even provide the slightest hint and waited patiently for the husband to get back home.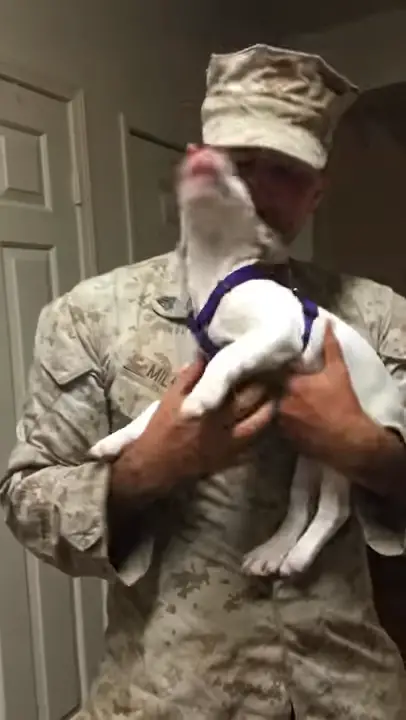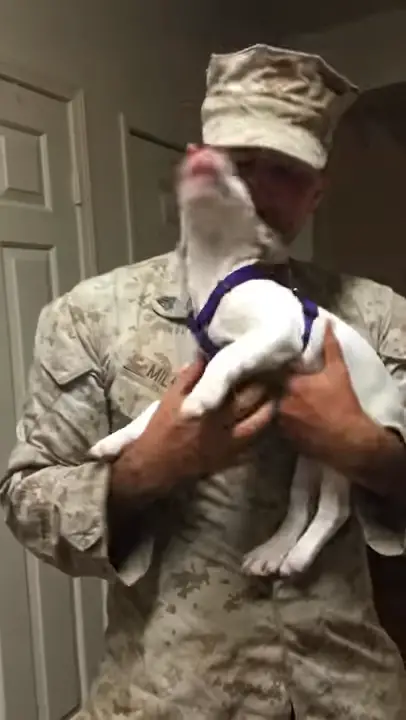 When her beloved husband came back home, he seemed pretty excited to reunite with his family. However, he got double the happiness when he found a little puppy waiting for him. The puppy is their newest family member. This soldier looks so happy and excited to hold the baby pooch.
This video will warm your hearts. Watch the full video below!
Please SHARE with your friends and family!