Adults don't always believe children because, to be honest, they say some outlandish things. But sometimes kids say something that's "out there" that you really need to pay attention to.
Be honest: all of us tend to discount what kids say, especially if they make a claim akin to "monster in the house."  That's exactly what happens to these two Moms in Butler, Pennsylvania, who are having a play date with their children. The daughter says "snake in the house!" but Mom just lets it go.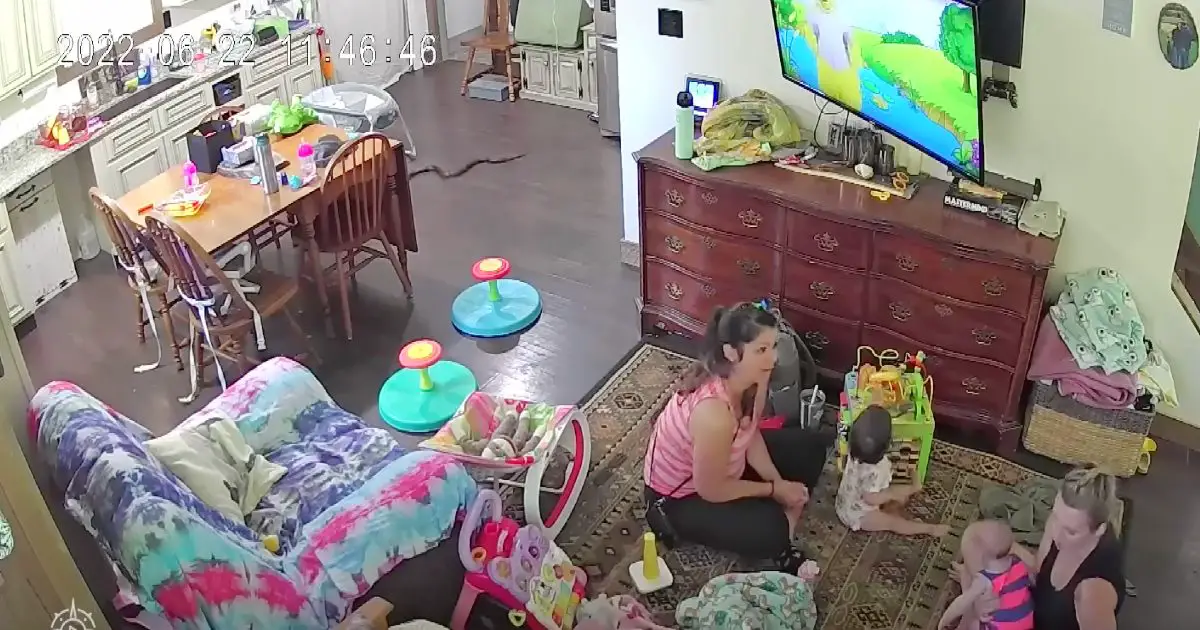 From the camera, however, we know the girl is telling the truth: there really is a snake in the house! And most of us have an innate fear of snakes (even though this one turned out to be an eastern rat snake, which is not a danger to humans). So the Moms and kids start screaming!
So sometimes we need to check before dismissing what our kids say. Watch the full video below and please leave us a Facebook comment to let us know what you thought!
Don't forget to hit the SHARE BUTTON to share this video on Facebook with your friends and family.