Usually, when you see a fight, you tend to break it off. But a woman began recording the whole thing instead of breaking into it. And the reason is venomous.
Two black mamba snakes get in a row over a mate in a golf course.
Cara was enjoying golfing in Leopard Creek outside the Kruger National Park in South Africa. When she reached the 14th hole she witness something unusual. As she recalled her experience with the LatestSightings saying, initially she thought they were cobra snakes.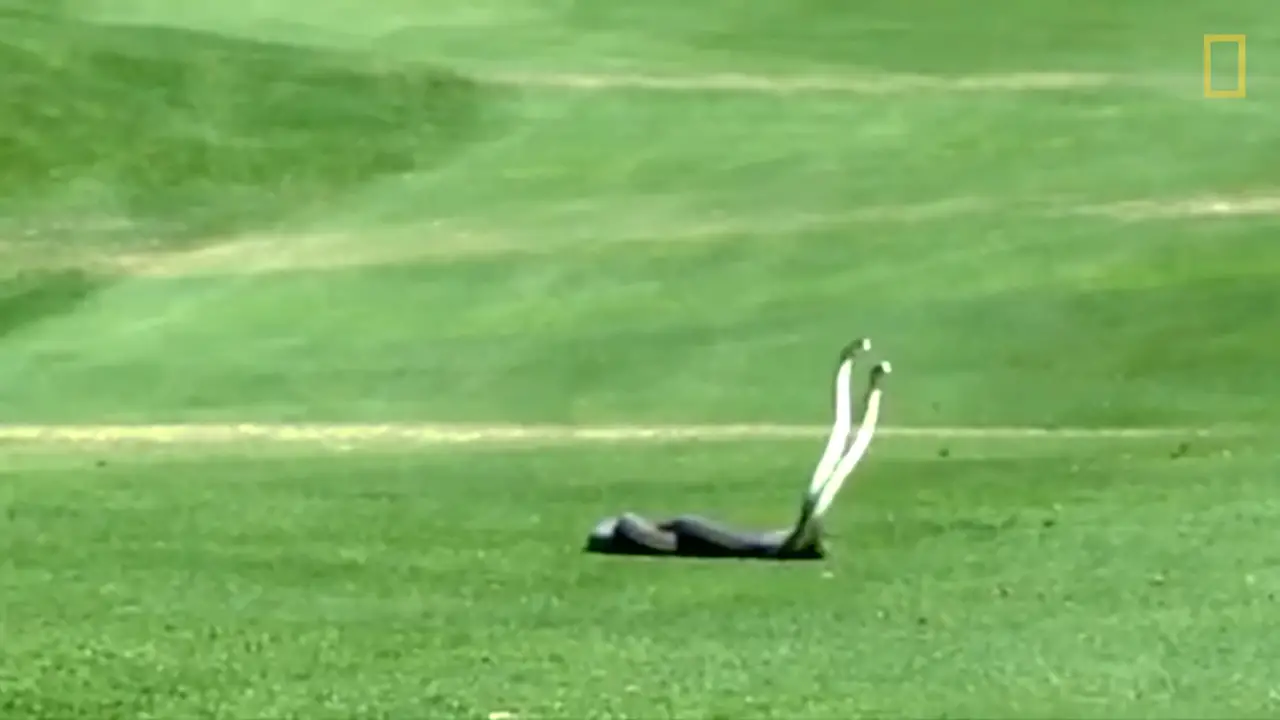 But with closer inspection, Cara realized they were venomous black mambas. So, she immediately flagged the other two players. The golfers were seeing something rare. Hence, they began enjoying the wrestle between the two snakes.
The deadly snakes entwine and wrestle fighting over a female mate. Also known as "plaiting combat" the replies fight till one of them gives up. The battle went on quite some time until they got tired slowly separating and made their way to the bush. Please press play and watch this enthralling clip. Do share your thoughts in the feed.
If the clip was worth your time, kindly share it with your loved ones.