Slow-cook recipes are all the rage nowadays, and rightfully so! With just one kitchen equipment, you can easily make a variety of dishes. Moreover, they always come out tender, creamy, and hits all the sweet spots. But, this chicken and dumpling slow-cook recipe is all that and more!
All you need for this one-pot recipe are:
1¼ lbs of chicken breasts (boneless and skinless)
2 cans cream of chicken soup
2 cups chicken broth
1 large onion
1 tsp oregano
4 sprigs thyme
1 bay leaf
2 stalks celery
2 carrots
1 cup frozen peas
3 cloves garlic
1 pack of refrigerated biscuits
1/2 cup parmesan
2 tbsp parsley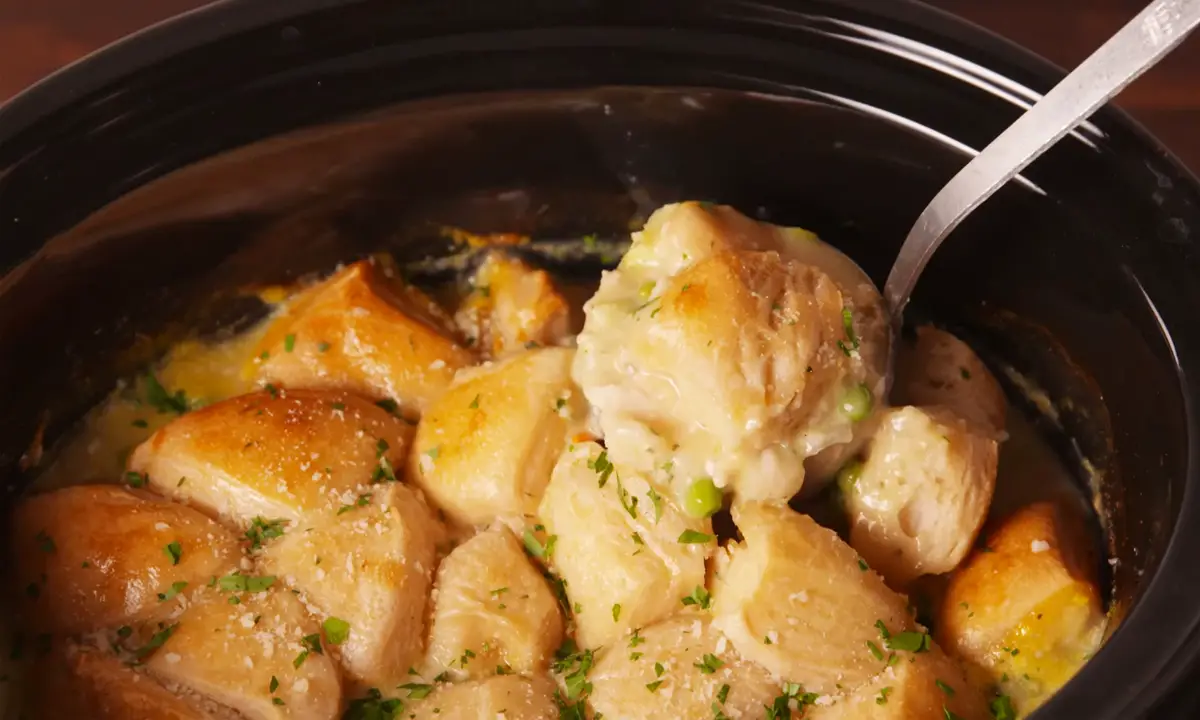 To prepare the dish, throw in diced onions and lay the chicken breasts on top. After seasoning, pour in all the canned cream of chicken soup and chicken broth and add the herbs. Moreover, close the pot and cook in high for 3 hours. After it is done, take out the chicken and shred. Then, dice and add in all the vegetables and garlic into the broth and mix. Furthermore, cook this mixture for one hour. After the biscuit comes out golden brown on top, garnish with parmesan and parsley. And enjoy your wholesome meal! Watch the video for more detail:
And please COMMENT and SHARE!