If you have kids, you know mornings can sometimes be crazy–getting everyone ready for school and work is hard enough. Now just imagine if you had six little dachshund puppies to take care of too!
These puppies are not just any puppies. They're a litter from YouTube and social media star Loulou, who has her own channel with almost 300,000 followers. Loulou had these puppies only eight weeks ago and they are all still trying to find their way around in the world. One thing that's clear from the video, though, is that they know the sound of a food bowl!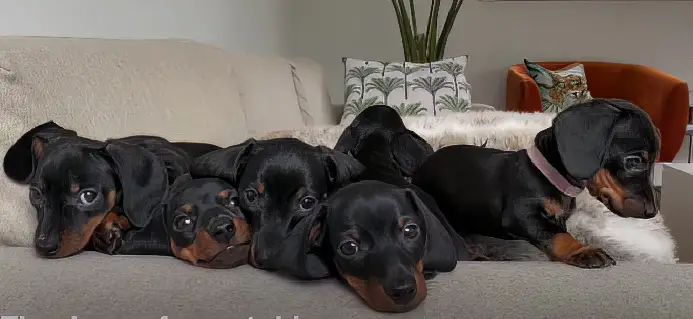 I think it's interesting how the video starts out calm, with the kids sitting around and the dogs asleep, then comes to life as the puppies wake up. It's also funny how Loulou decides the puppies are getting too much of Mom's attention and lets her know.
These six little pups are just too cute to be ignored. Watch the full video below and don't forget to leave us a Facebook comment telling us what you think!
Please SHARE with your friends and family!