It is often very hard to watch an economically challenged person suffer even more. However, not everyone stands up for them despite feeling sorry about it.
But, when a 60-year-old homeless man, Charles Reynolds was robbed of his $500, a kind woman helps him. Charles was just outside Walmart when a younger man snatched his money and ran away with it. The thief, Chad Alves Cardoso, was later caught and arrested. Sadly, that did not help Charles get his money back.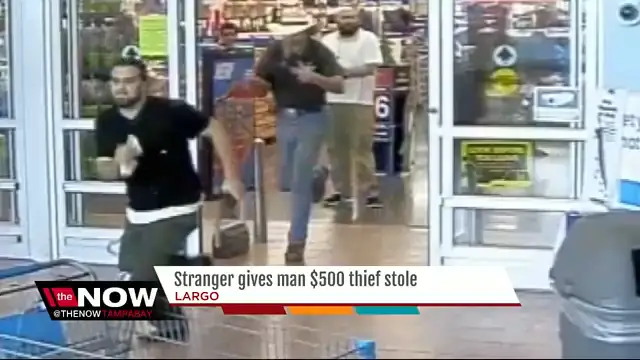 When Kari Diaz took a look at the video footage, she knew immediately what to do. She worked extra hours to collect $500. Diaz is not economically sound herself, but she surely has a heart of gold. She went ahead to give Charles the $500 she had earned. Reynolds seems more than grateful to receive the amount.
Moreover, Walmart has also compensated Charles with some amount of money after this unfortunate incident. Watch the full video below!
Please SHARE with your friends and family!