If you've ever seen Miracle on 34th Street, you know that there's a dilemma we all face every year starting in November. Is it possible there's a Santa Claus, and would we recognize him is we saw him? Here we stumbled on the perfect example of that problem.
This is a heart-touching story of a boy named Mathew Foster. Born and raised in Fort Worth, Texas, the six-year-old is a big believer in Santa. But the blind and autistic boy hates posing for photos, so there are very few of his life.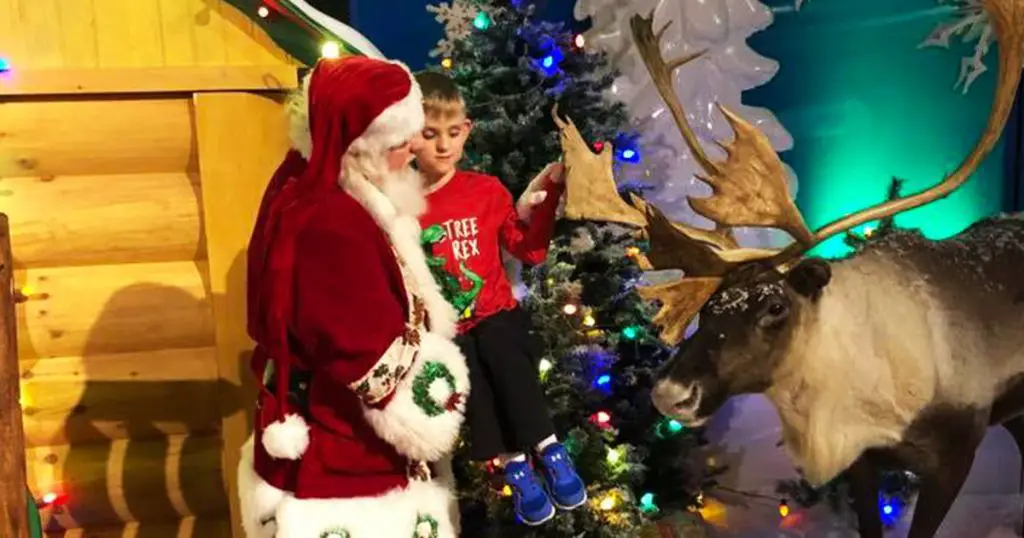 Which was quite the challenge for the mom, who wanted memories for herself and her son. But Mom also had special skills that she put into action in this story. Early one morning, they visited Cabela's store. They wanted to avoid the crowd in order to avoid raising any triggers for the boys and the 20-month old sister.
Once they were close to the Santa, Mom explained the situation to him. The Santa knew what he had to do, so he kneels down in front of the little man. And when the moment his mom had been dreading for came along, wolf provided her son the space he needed. Santa asked the kid for a picture. Surprisingly Mathew agreed to take a photo. The memory captured is just magical. In the end, Santa knows how to love the kids and keep them happy. Please share your thoughts on the feed.
Don't forget to hit the SHARE BUTTON to share this video on Facebook with your friends and family.