Winter is here. With it comes cold icy days and nights. Hence, salting in front or around the house becomes a mandatory job. However, the slippery path does make this process more complicated and risky.
We even have a video to prove it. Typically, a nest video post by the owner involves a sneak peek into a stranger's moves. Rarely do these types of clip share the keeper himself. And their embarrassing adventures.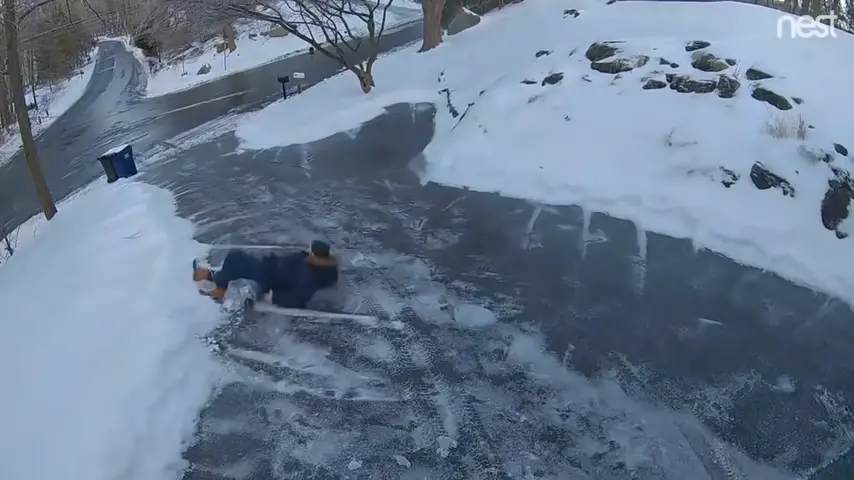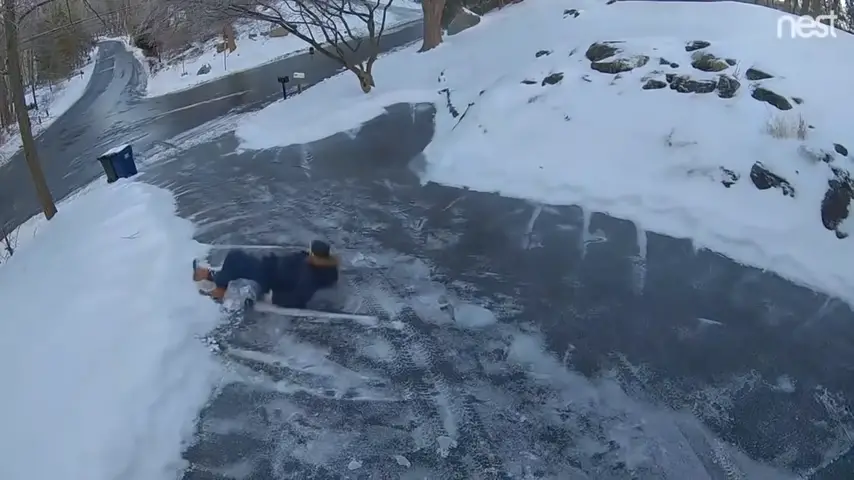 Jeffrey Takach posted a clip of himself on Youtube that went viral. Initially, in the clip we witness, Jefferey salting the driveway in the cold stretch. However, he steps on a steep slope during this process and begins sliding in his shoes.
Besides his best effort to balance out, Takach goes down. He goes down, way down with a tub of salt to the end of his driveway. He eventually stops in the middle of the road. During this unfortunate event, he stays calm. Fortunately, the road was empty, avoiding any tragic accidents. We don't have any after footage of how he managed to get up the driveway. Please press play and watch this hilarious event as it unfolds. Do share your icy story in the feed.
If you enjoy watching the clip, kindly share it with your loved ones.