In June 2016, a group of hunters got together to fulfill the wish of a young boy suffering from terminal cancer. His last wish was to catch a 100 kg (220 pound) wild boar with his dogs.
So they travelled to Outback Australia with highly trained canines. While hunting, one of these dogs ended up chasing some pigs by scent and collided with a big buck kangaroo.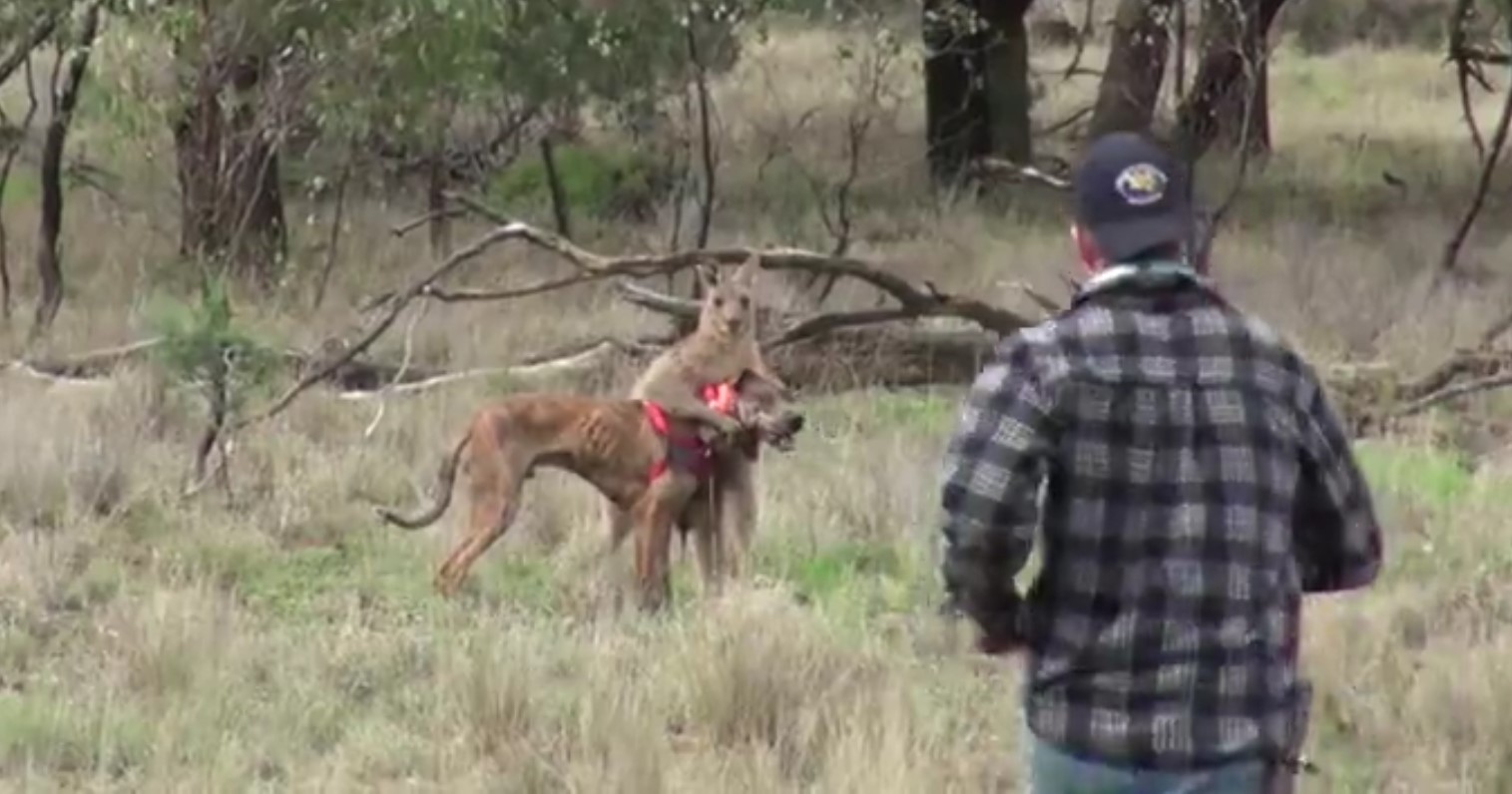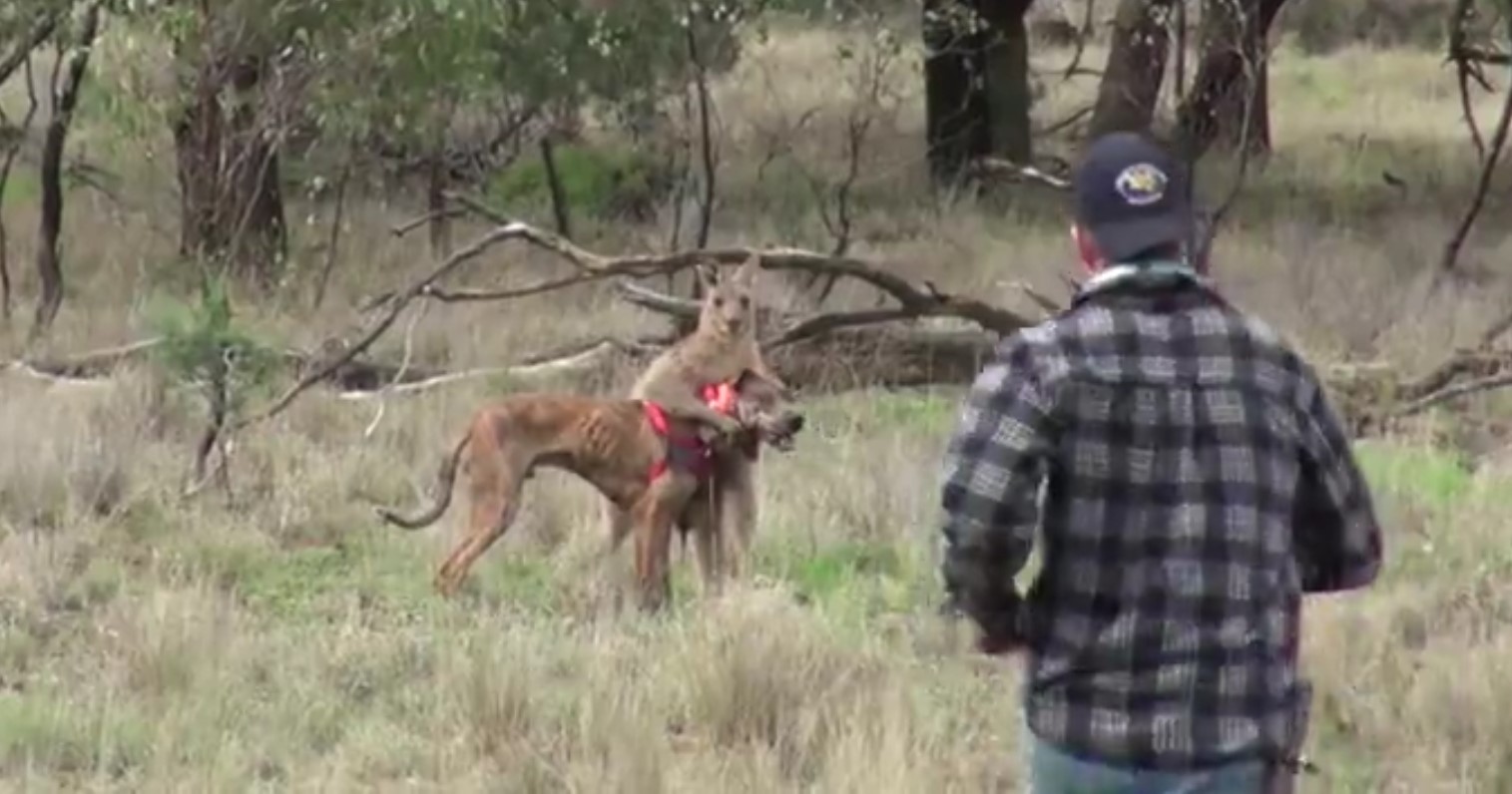 The roo wrestled the dog and held him by his protective gear. When the dog's owner saw the peril his pooch was in, he wasted no time and rushed to his aid. He didn't want either the dog or the kangaroo to get hurt in the skirmish. That's when the roo released the dog and moved in to attack the human instead. A roo's kick is pretty lethal – it can disembowel humans easily.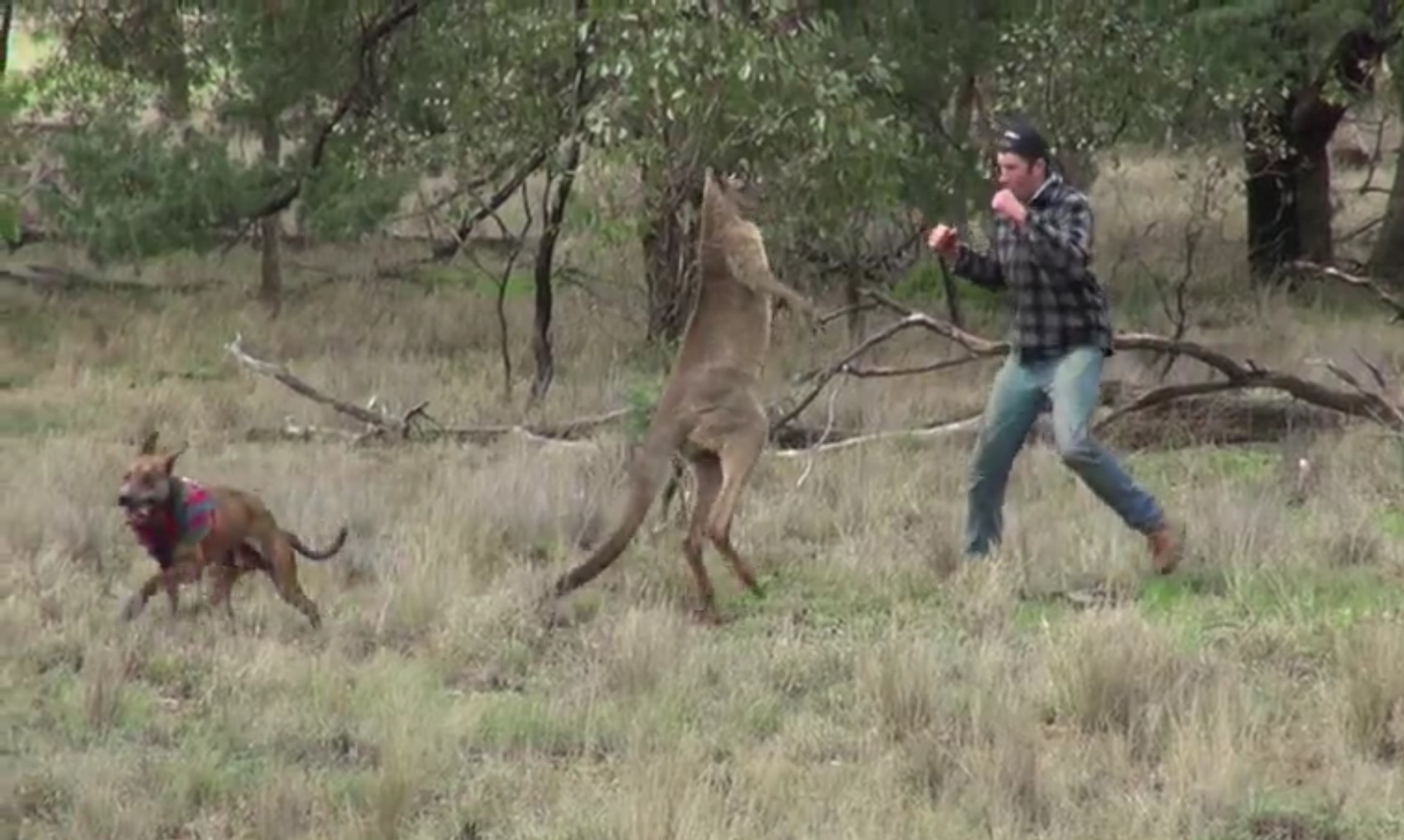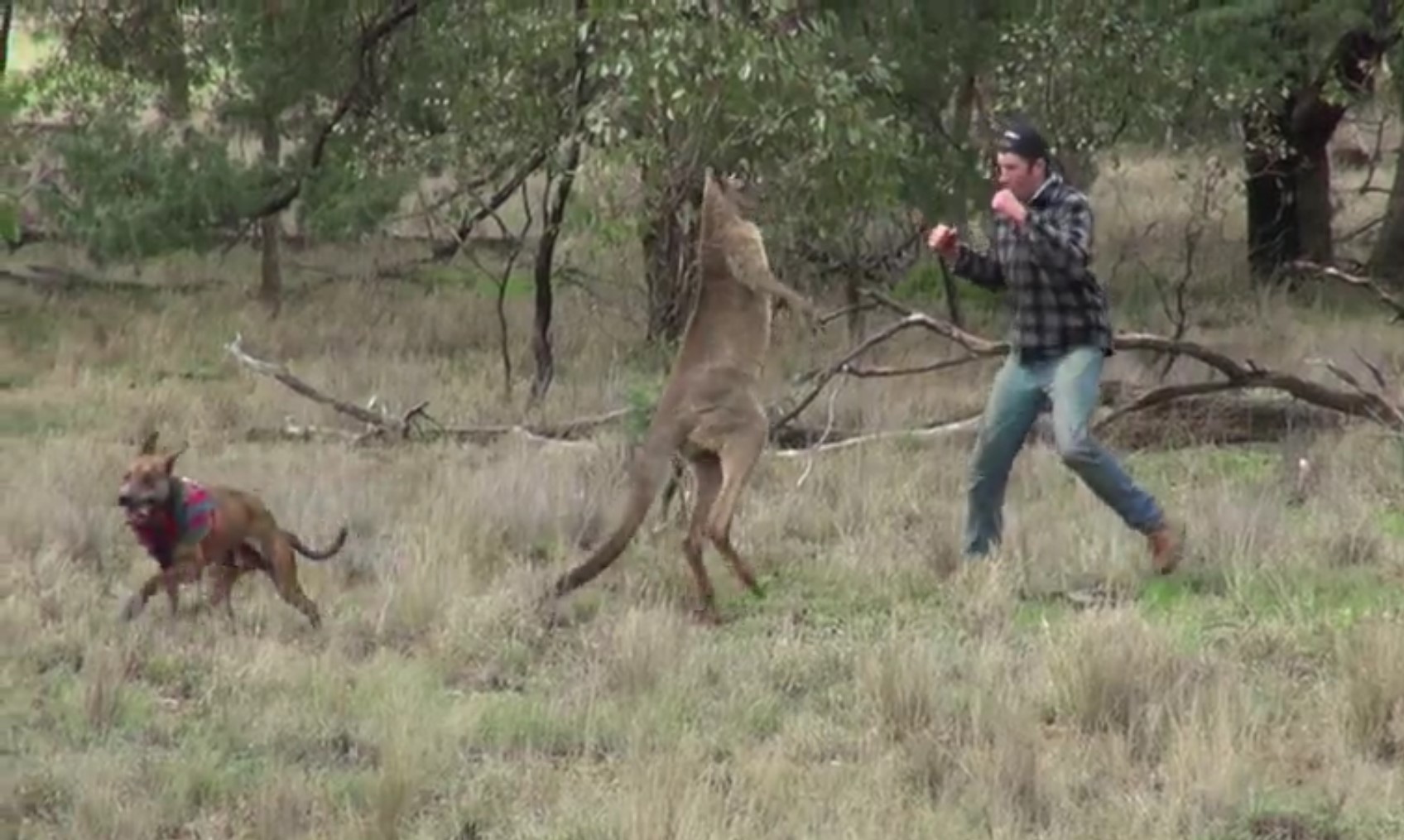 Even though the man tries to back off a couple of times to give the roo some space, the animal keeps approaching him. But then the 6 foot 7 inch man did something really unexpected! The young boy, Kailem, lost his battle to cancer, but this hunt remains a treasured memory to his family and friends.
Watch the video below:
Please SHARE this video with your friends!