Animals don't really care about their differences when it comes to friends. There are many unusual friends in the animal kingdom and I am sure you have seen some of these for yourself on the internet. The video below features two of these creatures. When you see their adorable bond, you are going to melt for sure!
Balu the dog and his horse friend Rita have a great time playing with one another. In this video, we can see them run around in the snow without a single care in the world. Their owner asked Rita if she knew where Balu was, and in response, Rita ran straight to her best friend in a remarkable display of friendship. It heartwarming beyond words!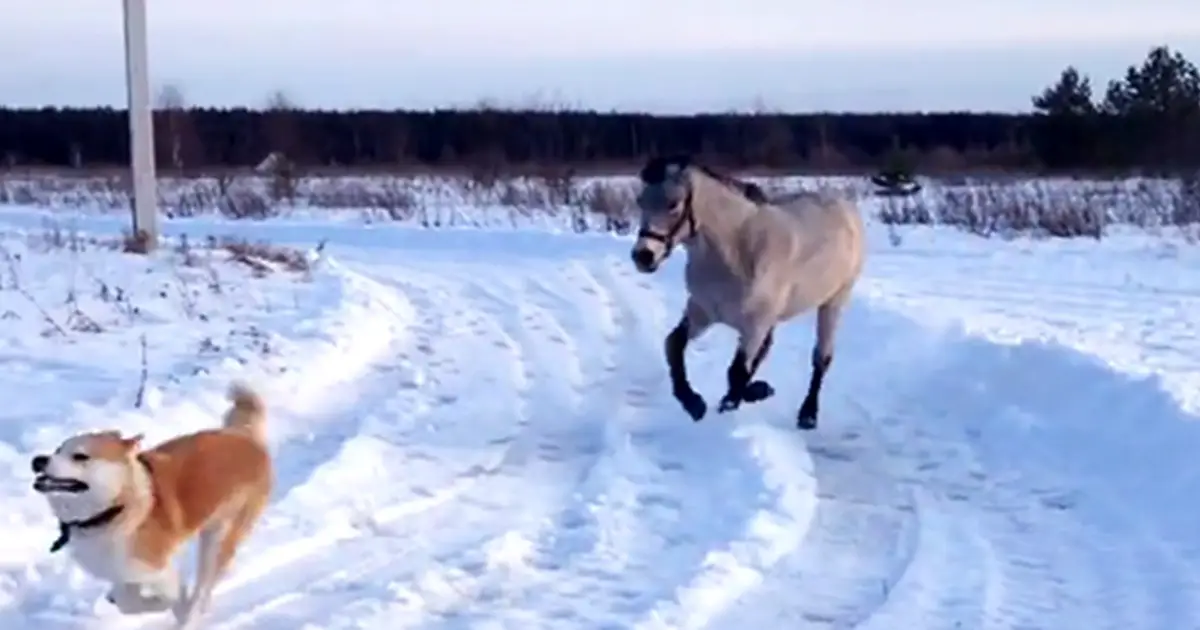 Watch this adorable clip below! How did you feel watching this? Don't forget to let us know in the comments section!
Please SHARE this cute little video with your friends and families!