Musaa, a baby chimpanzee, was poached in the Democratic Republic of Congo. Musaa was rescued and sent to a rehabilitation center to find the new home. This sweet video captures his first-ever air flight. At the time of relocation, Musa got a chance to travel on this private plane.
The rescued chimpanzee became good friends with the pilot. His pleasant interaction with the pilot will melt your heart. Even with his scarring history, Musa was so comfortable with his human friend. He held him tight throughout the journey.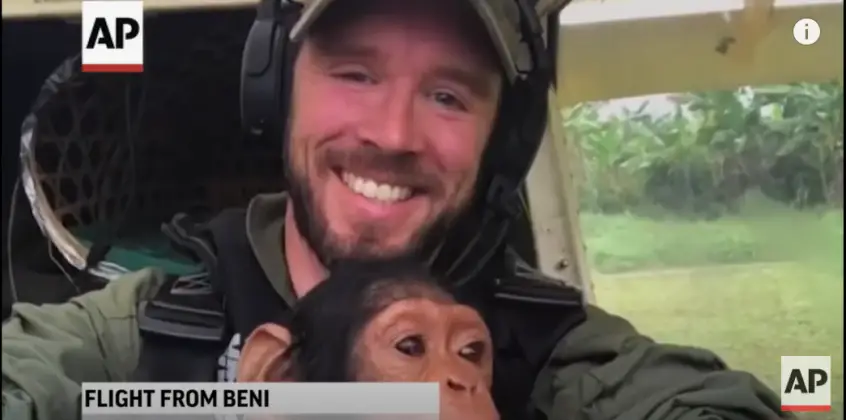 He even co-piloted the plane. On the tiring journey, the chimpanzee found his friend's lap to rest asleep. At the time of departure, Musa leaped to his new human friend and held her close. Watch the full video here:
Please SHARE this clip with your friends and families!