Hope For Paws, a non-profit organization working for the rescue, rehabilitation and care of stray, helpless, homeless and abused animals, one day got a call about a mom and her three puppies living in a steel yard Compton. They reached the place and found the pups but they couldn't find the momma around.
Just then she finally showed up so without wasting any time they collected all the pups and took them to the hospital. There they realized one shocking truth. It was not the momma dog with the pups, rather the father of the dogs was actually along. The father of the pups had actually been taking care of all these pups. This surprise was actually heartwarming.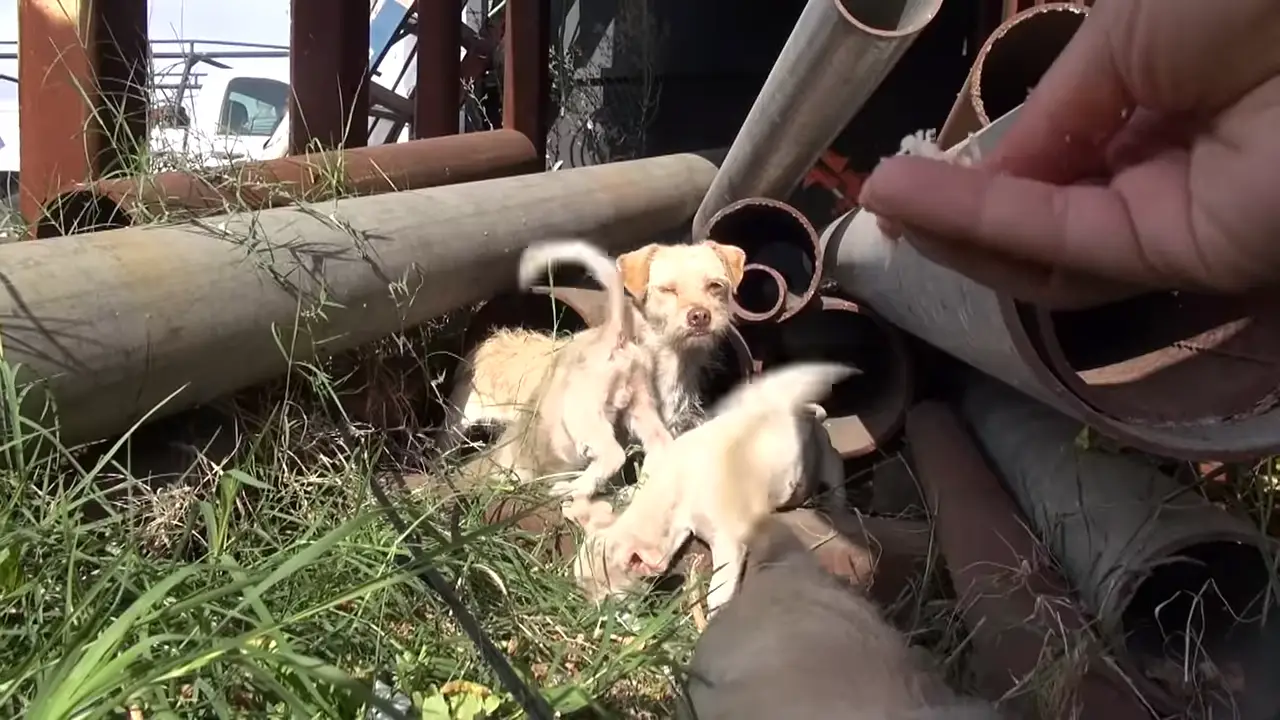 Hope For Paws asked the locals if they had seen the momma pups anywhere but they didn't find the answer. Watch this heartwarming video and tell us what you think about it through your comments. We would love to hear from you!
SHARE this heart whelming video with your friends and family too!