For most couples, weddings are a combination of happiness and stress: they want it to be perfect but there's a lot that can go wrong. But here's one groom who does things EXACTLY right.
By tradition, the groom doesn't get a chance to see the bride until she walks down the aisle –and every bride wants that to be perfection. There's also a traditional veil that covers her face so he can't quite get the good look that he'd like. So there's always a bit of excitement when, once they're together at the altar, he lifts the veil to see his life partner.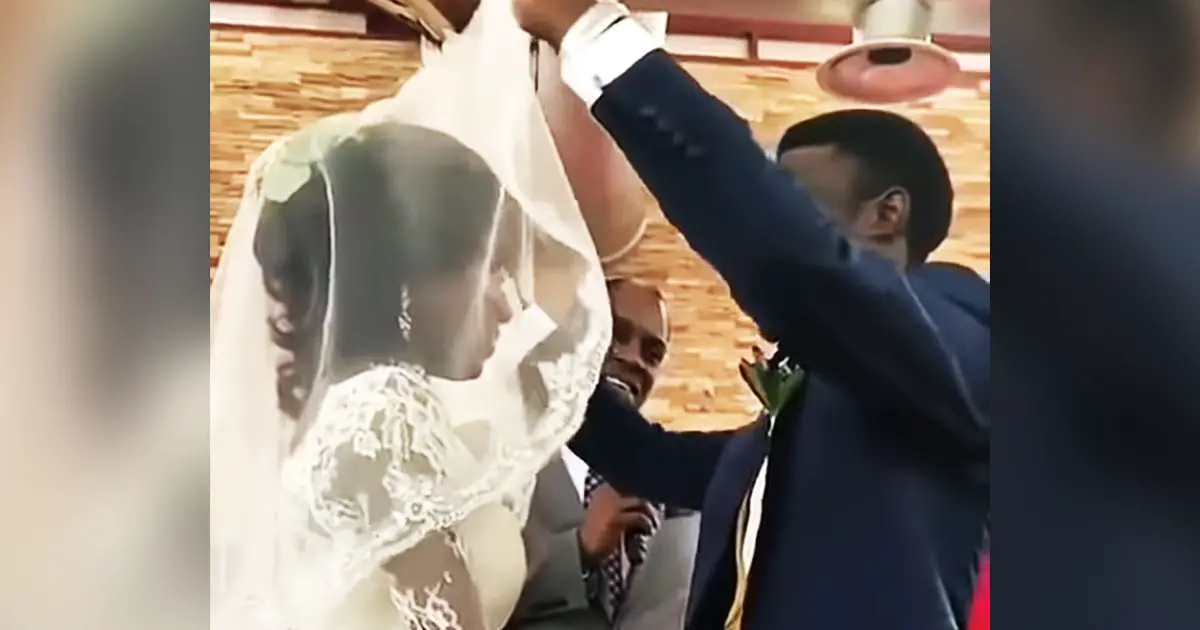 In the clip below, the groom gives the absolute best reaction after revealing his bride's veil. It's sweet and full of excitement like a little boy, and the crowd can't help but cheer for him and his beautiful bride.
Watch the short clip below and please leave us a Facebook comment to let us know what you thought!
Please hit the SHARE BUTTON to share this couple's joy with your friends and family – everyone deserves to see their happiness.