Most people don't get to check off their wishlist during their lifetimes. Unfortunately, work and other commitments get in the way. However, some people make it happen even when things don't work out exactly how they want! And for this war veteran, paralysis didn't stop him from owning a horse ranch. Moreover, he didn't forget about his horses, even in his final moments.
Vietnam veteran Roberto Gonzalez didn't have a smooth-sailing life. In 1970, when he was on duty, he was shot. This injury led to paralysis, which followed him for the rest of his life. Despite many hardships, he went on to live his dreams of becoming a horse rancher in Texas.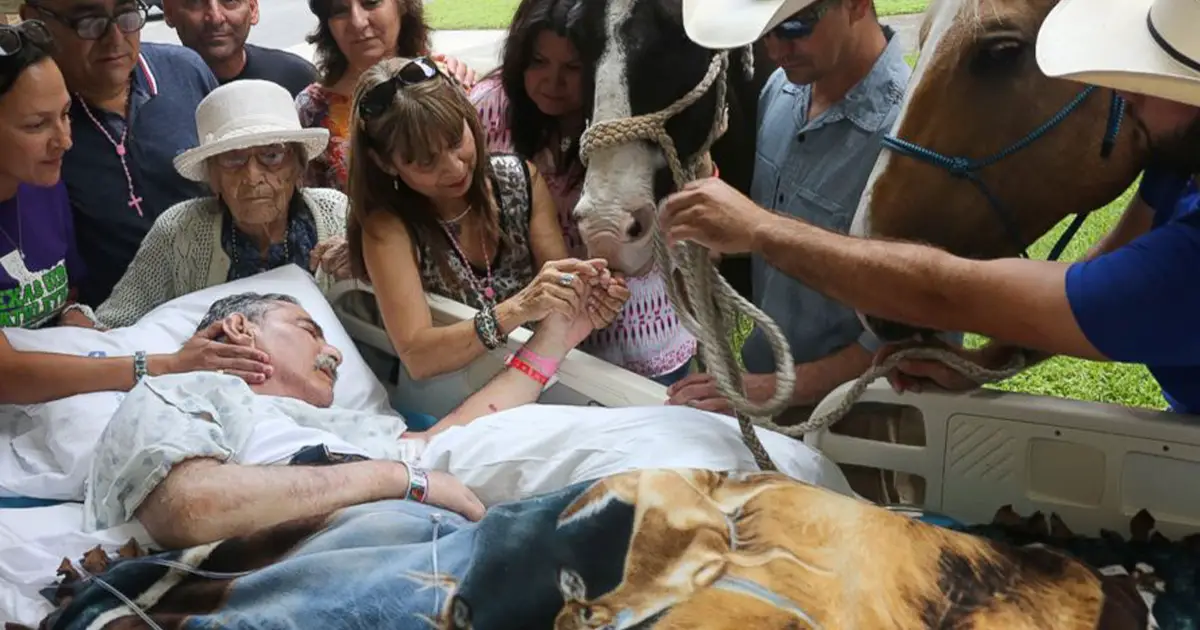 Recently, Gonzalez was admitted to the hospital as his health was deteriorating. However, even in such tough times, the vet didn't forget about his horses. Moreover, when things started to look bad, he told his wife his dying wish. The man wanted to see his prized horses one more time. Furthermore, the Veteran's hospital went on to arrange a meeting between Gonzalez and his two best friends, Sugar and Ringo, inside hospital premises. And that's when they have a heartbreaking goodbye. Watch the touching video below:
And please COMMENT and SHARE!