The video below features a performance by Putri Ariani, a 17-year-old contestant from Indonesia on the TV show America's Got Talent. What makes her performance so special is that she is blind, but that has not stopped her from pursuing her passion for music. She has been singing and playing the piano since she was a small girl, and her talent is evident in her first song, which was an original that she wrote herself.
But what really sets Putri apart is what happens next. Simon Cowell, one of the judges on the show, is so impressed with her performance that he gets up from his seat, mounts the stage, and asks her to sing another song. And what a song it is! Putri breaks into one of the best covers of Elton John's "Sorry Seems to be the Hardest Word" that you've ever heard. The audience is stunned to silence for a moment, then breaks into wild cheers. It's a truly unforgettable moment.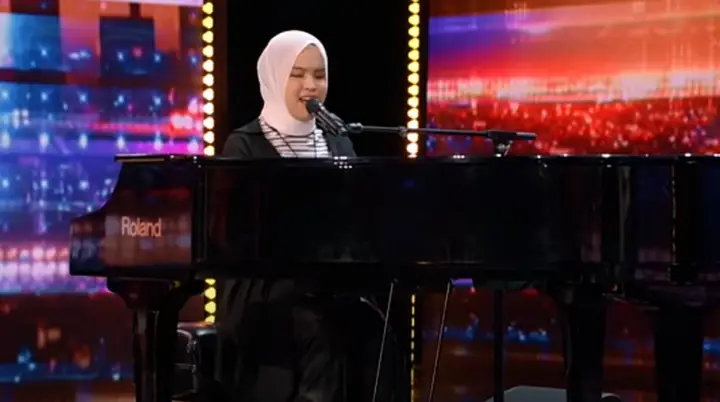 It's not just Putri's talent that makes this video so special, but also the way that she overcomes her disability to pursue her dreams. Her story is an inspiration to us all, showing that with hard work and determination, anything is possible. And the fact that she was able to impress Simon Cowell, one of the toughest judges in the business, is a testament to her talent and dedication.
In a world where it's easy to get bogged down by negativity and despair, it's videos like this that remind us of the power of music to uplift and inspire. Putri's performance is a shining example of the transformative power of music, and it's no wonder that she received the golden buzzer from Simon Cowell. We can only hope that she continues to pursue her passion and inspire others along the way. Watch the video below and please leave us a Facebook comment to let us know what you thought!
Don't forget to hit the SHARE BUTTON to share this video on Facebook with your friends and family.