Knowing your baby's gender is exciting but nerve-racking at the same time. No doubt, parents will love their babies no matter the gender. But imagine already having to deal with six sons. Just thinking about it is a lot of work. We understand this mother's sentiment on wanting a baby girl as her 7th child. And her unique gender revealing way will keep you on edge.
After taking care of six notorious boys, it looked she would be strong enough to handle the news of her new baby. However, as soon as she cut the cake, she collapses on the floor. She just can't believe she is finally having a girl. The revelation of her new bundle of joy shook her good. Even her hands were shaking while cutting the cake; we are so glad it's a girl!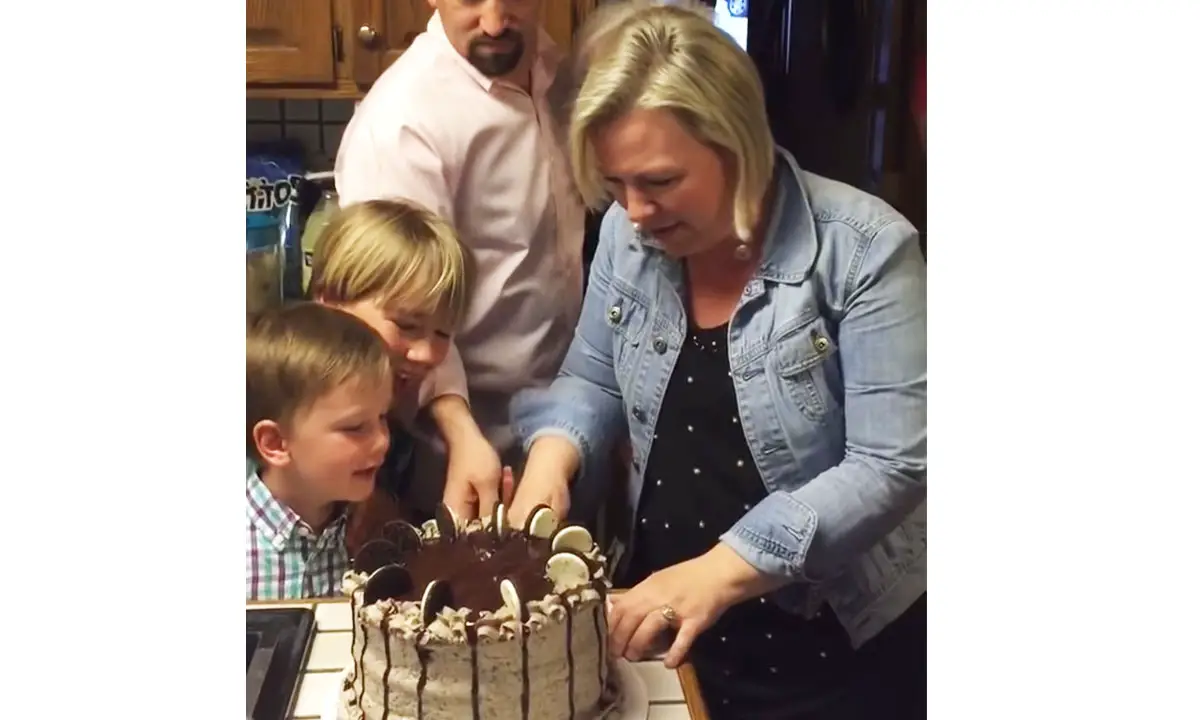 I have never been this curious and nervous about a cake and what it holds. As the video progresses, the anticipation became too much to handle. This mother's baby revealing technique was no doubt, nail-biting! Do you know of other exciting ways of knowing your child's gender? Are you overwhelmed by this video? We sure are! Watch this video down below: 
SHARE and COMMENT on this incredible baby revealing video!