One of the most satisfying relationships you can have is that with your grandparent. For them, it's the same unconditional love you have for your kids, but with a lot less stress and a lot more fun. And for you, it's a couple wonderful people who–unlike Mom and Dad–seem as interested in having fun as they are teaching you a lesson.
In this video, you'll watch a couple overwhelmed with joy when they found out they are going to become grandparents as both of their sons announced their wives' pregnancy at the same time!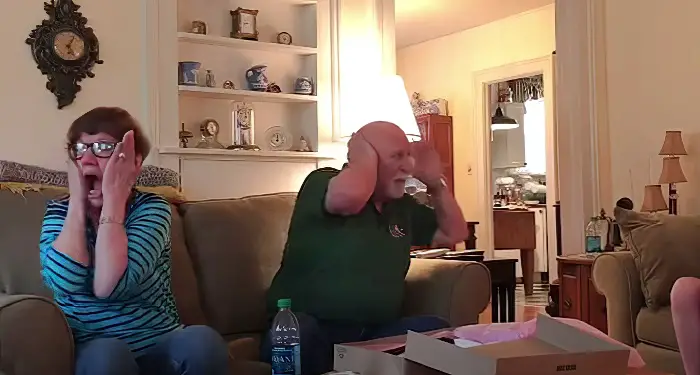 The moment the two siblings informed Donna and Robert that they were expecting grandchildren was captured on video where they looked sorely ecstatic to find that both of their sons are expecting babies at the same time.
On Easter, the two siblings surprised their parents with a box containing two stockings for the new babies. When they grasped that both of their sons are going to become fathers, their happiness was found beyond the limit. Watch the full video below and please leave us a Facebook comment to let us know what you thought!
Don't forget to hit the SHARE BUTTON to share this video on Facebook with your friends and family.