A bride decided to reveal her pregnancy at her wedding reception. She did that through a pre-recorded video that she played on her big day.
This reveal really surprised the groom and he had the best reaction to the big news! The man got two of the best things he could ask for on the same day. He was in fact the happiest person alive at that precious moment.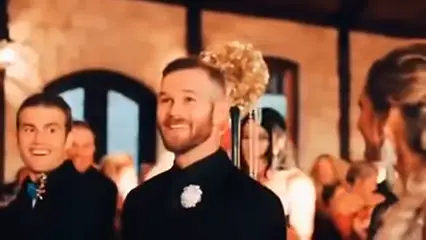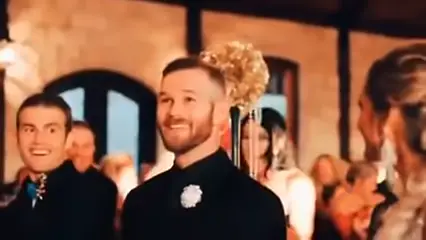 Likewise, the groom's reaction made the crowd go emotional and happy. The bride's mother immediately came and embraced her daughter after the good news was disclosed. Her little sister had an equally emotional response to the pregnancy.
This amazing clip went viral on Youtube and managed to get over 2 million views. The heartwarming video will surely give you baby fever. Watch this amazing video below!
Don't forget to SHARE this touching moment with your friends and family!