You don't get to watch videos like this every day. So let's enjoy it while we can. A lot of people teach their kids about God and faith from a really young age. And this family is one of them. And I suspect you'll smile at the end regardless of whether you regularly pray or not.
Even if you don't believe in such religious things, the little baby featured below will melt your heart anyway. When this family started their dinner prayer together, I wasn't expecting this baby to say something so cute!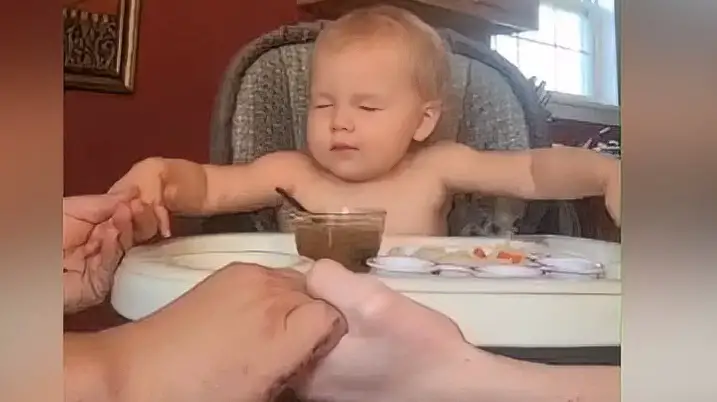 John Incorvaia is dedicated to teaching his tiny daughter how to respect and honor God in even the most common tasks. In this video, John and his wife recite a prayer before their meal, and I was in awe when I saw how their daughter ended it! She is a cutie and she will definitely leave you floored with what she has to say!
Watch the short clip below and please leave us a Facebook comment to let us know what you thought!
Don't forget to hit the SHARE BUTTON to share this video on Facebook with your friends and family.