Luke Bryan is an incredible artist. Not only is he an amazing singer, but he is quite a fun-loving performer as well. A lot of people agree that he is a very down-to-earth guy who puts in a lot of effort for his family and fans. During his concerts, Luke often selects some random people from the audience to join him onstage. But in this video? Wait till you see what he did!
His romantic hits are always appropriate when one is proposing to the love of their life, dancing in the rain, or just having a cozy evening with a cup of coffee or a glass of wine. This man has given us so many hits and we just can't help but love him for all that he is. This man is a living legend and no one can deny this fact either.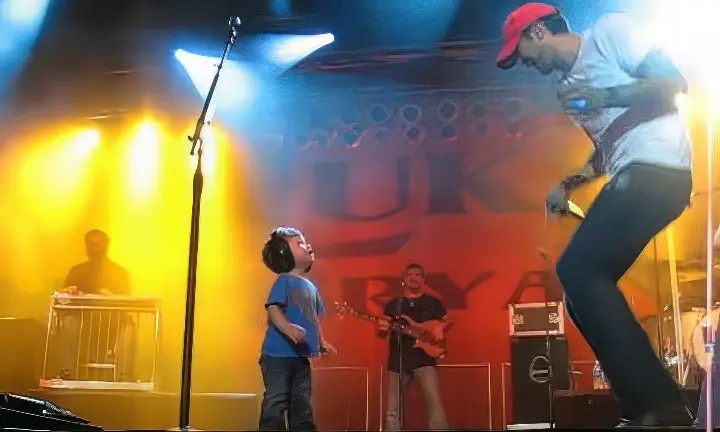 The crowd was in for a surprise, though, when Luke brought his son, Bo, onstage for the very first time during a CD release party in Leesburg, Georgia. Luke started singing "Country Man" while his little boy danced by his side. Watching his son dance is going to warm your heart! He is a natural performer, isn't he?
He is a natural performer, isn't he? This happened a while back–Bo is a teenager now–but it's still worth watching. Watch the full video below and please leave us a Facebook comment to let us know what you thought!
Don't forget to hit the SHARE BUTTON to share this video on Facebook with your friends and family.