Recently in a TikTok video, a prankster destroyed his wife's makeup brush. However, his intentions were pure. The results filled the feed with hilarious comments. One being an absolute favorite of mine, "oh, you woke up and chose death."
Kevin Kane goes by the TikTok handle, @lookingforkevin. Having over 50k followers, he is mainly known for his prank videos. In one of the recent videos, he shared his absolute nightmare. Lately, his wife was complaining about cleaning her make-up brushes.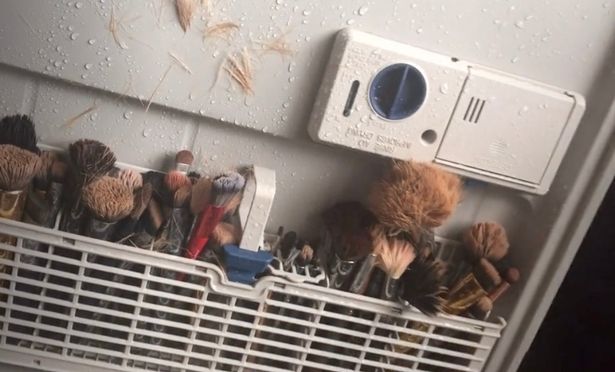 Kane wanted to surprise his wife. Hence, while she was at work, he decides to clean them all. In the video, we witness him adding the brushes into the dishwasher compartment. When the timer goes off, we see them in the worst condition possible.
After the honest mistake, he goes on the app to get help. Viewers come up with all sorts of ideas. One of them asks him to buy a $500 gift card. But soon, another commenter points out. The brushes look more expensive given the brands. The section fills with jokes of possible divorce and waves of laughter. The video was viral, accumulating 485,000 likes and over 44,000. Please press play and enjoy this hilarious fail. Do share your thoughts in the feed.
i am so stressed out pic.twitter.com/eqEWB73Ndc

— k🐨ala marad💛na (@yungk0ala) January 14, 2021
Kindly share this funny video with your loved ones.