Everyone has a favorite Christmas tune, as we grow up hearing a particular genre of jingles right around the holiday time. Hence, this Marine cop also seems to enjoy singing holiday theme music, in public.
A bet between two Portland police officers has turned into an overnight internet sensation. Officer Jeremy Turner's colleague dared him to sing in a city park during a foot patrol. Therefore, being a music major at the University of Southern Maine. Jeremy agreed to the challenge.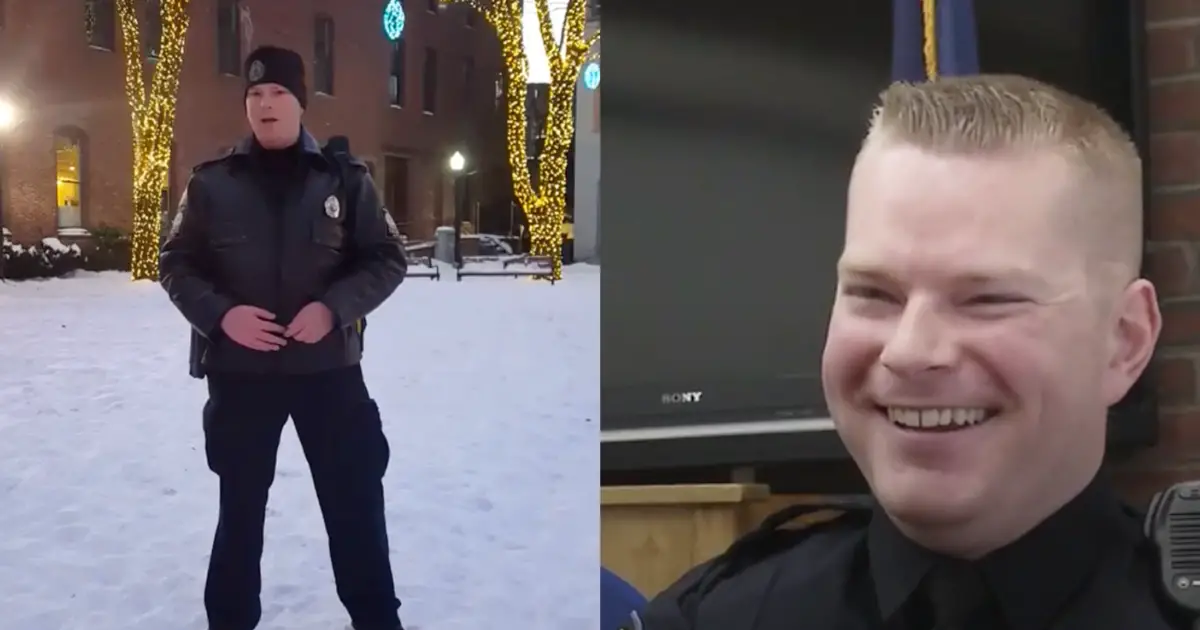 Fortunately, we get a chance to witness this impeccable execution of a masterpiece, "O Holy Night." He added modestly in an interview, "I felt embarrassed when I start and in the end. During the middle, I was just in there for singing and nothing. But the audiences beg to differ. With every progressing tune, the crowds gathered little by little.
Not just that, the video was shared multiple times on Facebook and YouTube. The overwhelming comment by the viewers is refreshing to watch. Portland Police Chief Michael Sauschuck expressed a positive response to this dare. As it is refreshing for the general public to witness such activities. What is your opinion on this enjoyable jingle bet? Please share your reaction in the feed.
If you really enjoyed watching this melodious Christmas music. Kindly share it with your loved ones.