Babies are very fragile. Hence, even the smallest thing can easily harm them. The mother of a newborn baby made a frantic call to 911. When her baby was slowly drifting to her slumber, she begins choking and turning lifeless.
During such moments, an individual can quickly go on to panic mode. Even if you know CPR, one needs to stay calm and collected to save infants' lives. Rational thinking is crucial in such frightening moments. Fortunately, the first officer who walks into the scene is knowledgeable and composed being.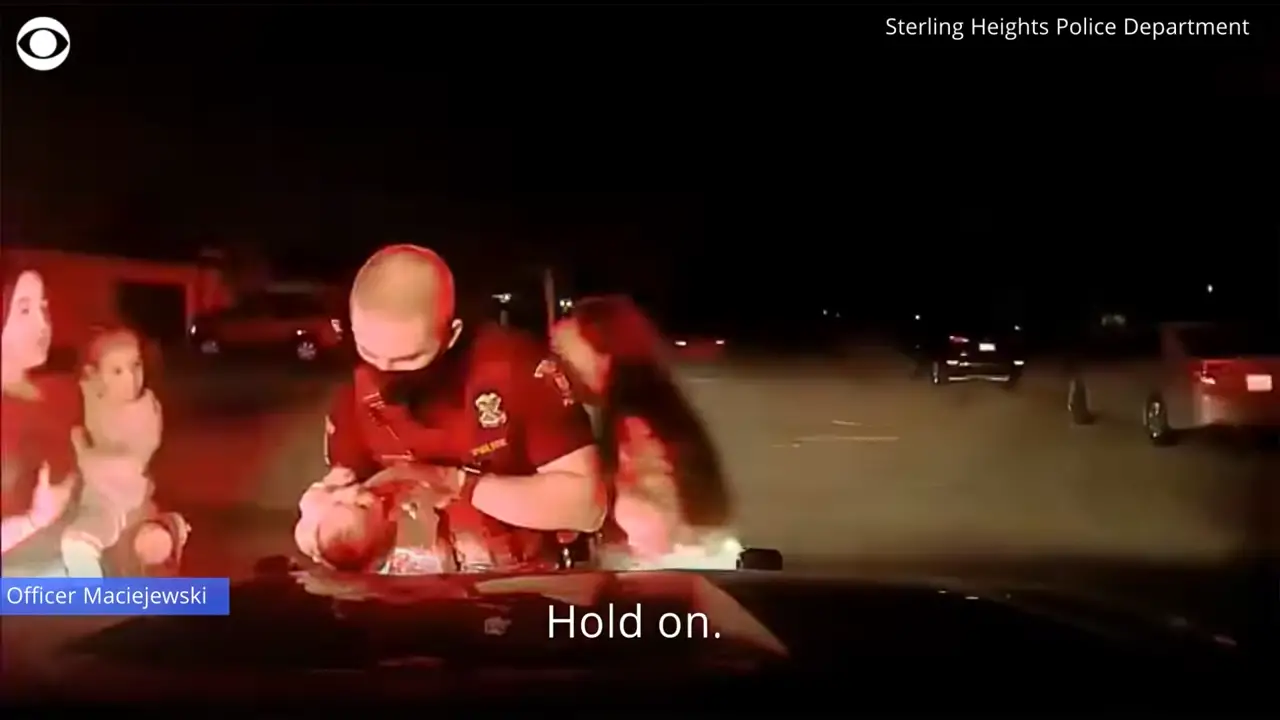 After the mother's call, the 911 dispatch center alerts officers around the block. Officer Maciejewski, who was close by making rounds. Drives to the house, flashing lights, and blaring sirens. The mother rushed out with her baby to the driveway and handed it to the officers. The three week's old baby seems to have choked on something.
The Heimlich maneuver, which is done on adults and babies, is very different. While handling the young kids, one needs to be skilled in the life-saving technique. Maciejewski, in a composed manner, turns the baby around and thrusts the stomach. Within seconds, the baby begins to cry. The worried mother, after hearing her baby cry, becomes inconsolable. The video was recorded on dash-camera, which went viral.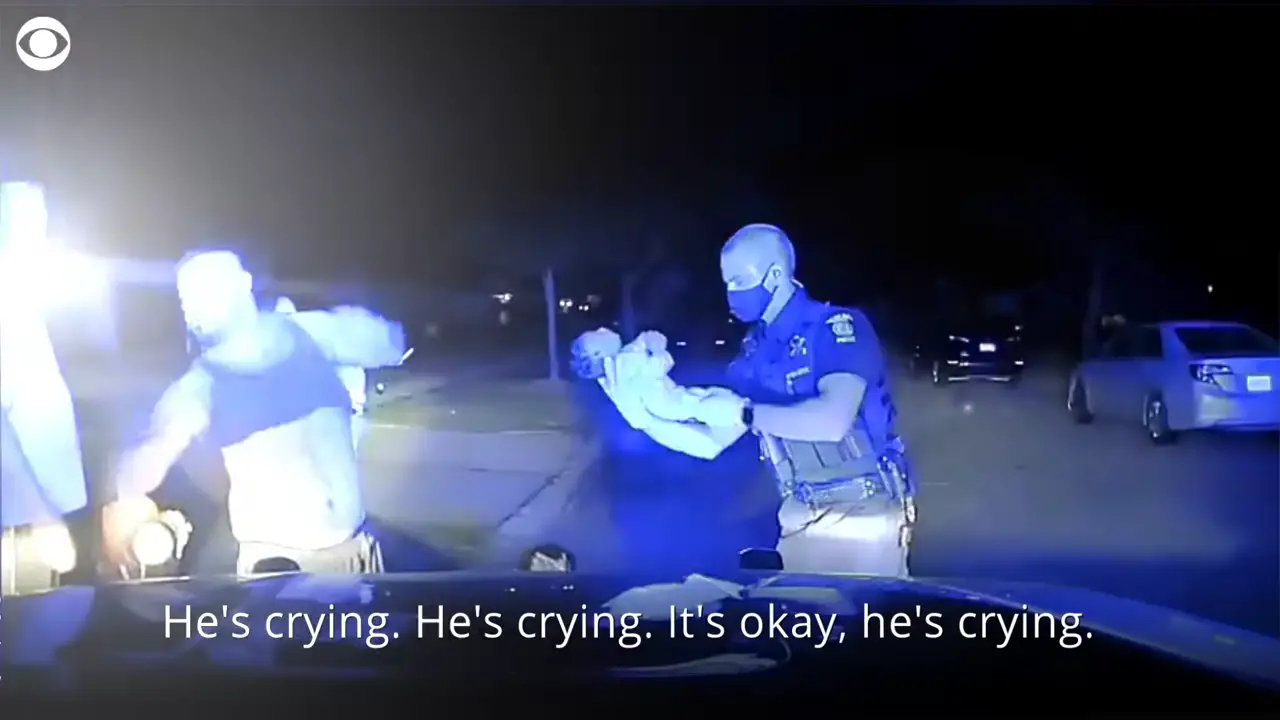 Please press play and take a look at this fantastic life-saving skill. Do share your love for the baby and the officer.
Kindly share the clip with your loved ones.