Social distancing can significantly reduce the rate by which CoronaVirus can spread. This is why it's so important to stay indoors unless necessary. However, some people haven't been complying with lockdown instructions. So, what police did to these particular flouters sent a message across instantly!
Amidst the strict lockdown in the UK, the weather is getting warmer. Many people have taken this as an opportunity to get some sun. Moreover, these two people thought that it was a good idea to start up a barbeque on the beach. This comes after a London council having to close Brockwell Park after 3000 people visiting it on Saturday.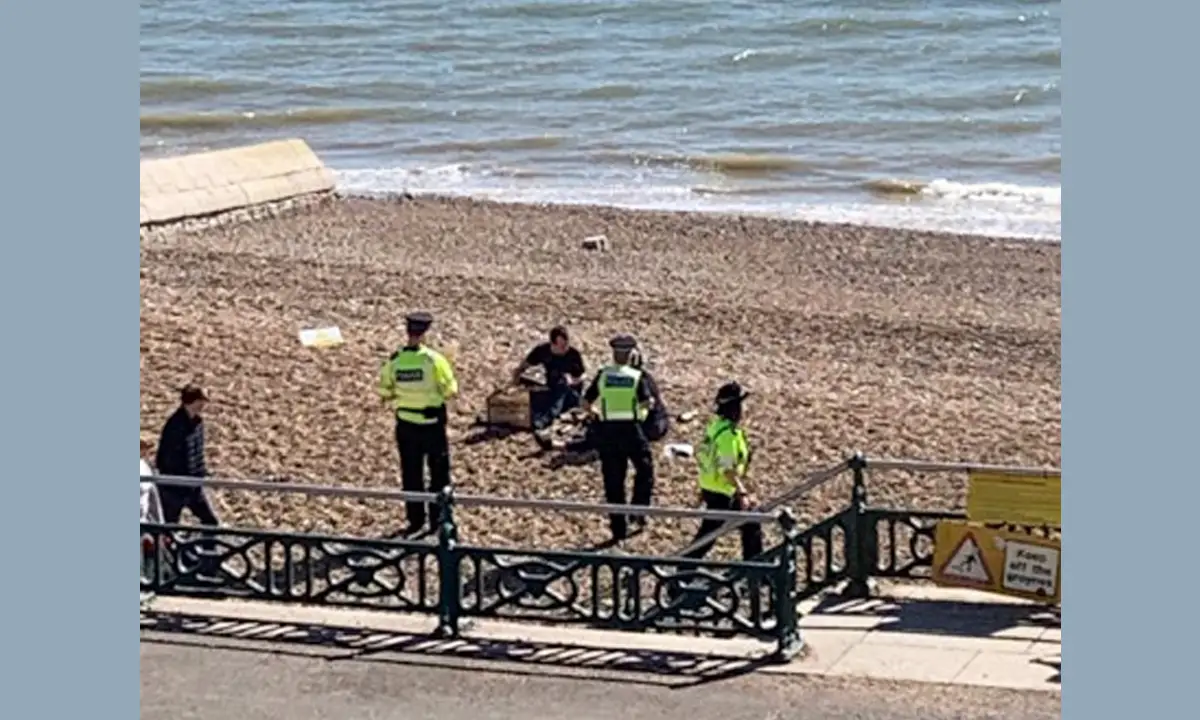 In the clip, two people are sitting on the beach with a disposable barbeque going. However, the Hove police are having none of it! They approach the pair and are seen talking with them. In no time, one of the policemen comes holding an upside-down helmet! Furthermore, they proceed to empty it's content right out, distinguishing the duos barbeque with water! I'm sure they'll never break the law ever again. Watch the video below:
The ceremonial extinguishing of the bbq using a beach patrol guys helmet. Then tried to eat his wet sausage pic.twitter.com/GLN8kkRSg6

— Dave Strauss (@AllStrauss) April 4, 2020
And please COMMENT and SHARE!