Not every story has a happy ending. Thankfully this one does–in fact it has a doubly happy ending because there are two stories. It's about a girl named Klynn Scales who formed an amazing and unique bond with a local police officer, Sgt. Jeff Colvin, that led to him saving her life, and how she finally was able to thank him for that 20 years later.
The Story Starts: Colvin Saves Klynn's Life
The nine-year-old would wave to officer Colvin every day. Initially, the cop was unaware of the girl's situation. Klynn lived with her mother and two brothers. Drugs and negligence overran the family. To feed the two siblings, Klynn would engage in petty theft by the 7-11.
One day, Colvin didn't see Klynn the usual location. Hence he went to investigate. Inside the home, he was met with a dreadful situation, Klynn lying on the floor.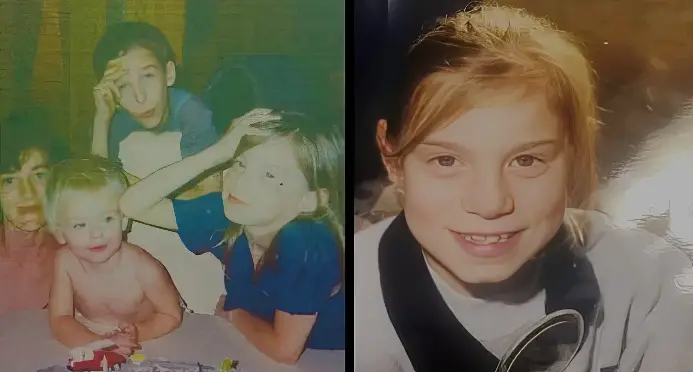 Officer made no delay in taking Klynn to the hospital, where she was diagnosed with severe malnutrition. Following the incident, she was sent to Kansas City to begin a new life. The two friends lost contact when after many years, Klynn made the first contact.
Due to the heroic act of Colvin, Klynn was inspired to take up the uniform herself. "Jeff Colvin is not just a hero to me, but my guardian angel also. He was there when I had no one," said Klynn.  Press play to see the first story, then continue going below.
But there's more to the story. Keep going to find out what happened to Klynn and how she thanked him nearly 20 years later.
The Story Continues: Klynn finds Sgt. Colvin 18 Yrs Later
Please press play and enjoy this fantastic continuation of the story.
The Terrific Ending: Klynn Becomes a Police Officer
Here's the wonderful ending of this heartwarming story. Press play and enjoy.
Don't forget to hit the SHARE BUTTON to share this video on Facebook with your friends and family.