I'm not sure I'd call this a "mating ritual" but it's clear that Beaker the parrot is trying to impress this new female. Not only does he say the right things, he strikes various poses to show just how handsome he is. The result is a funny clip that you can't help but laugh while watching.
Beaker is the green parrot who has gone viral with his "wooing" routine. With much kissing, talking and posing, he hopes to impress this little yellow darling who appears to live in a beer carton. "What you doing?" he asks, "Are you thirsty?" Which again, takes on a funny meaning since the beer carton is right next to them!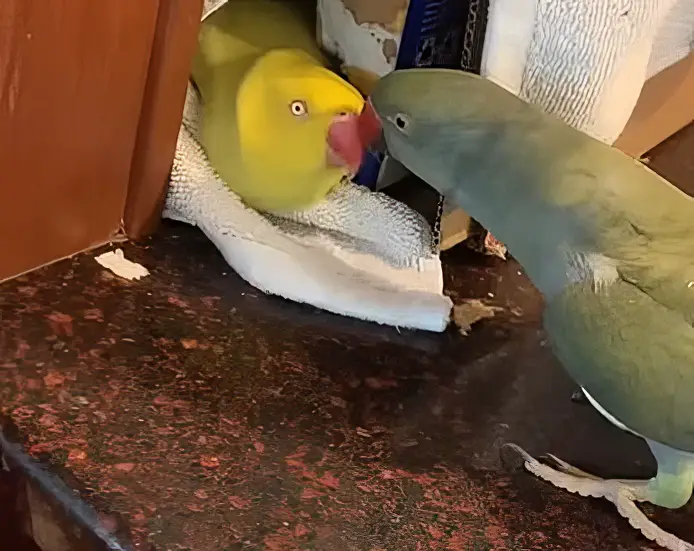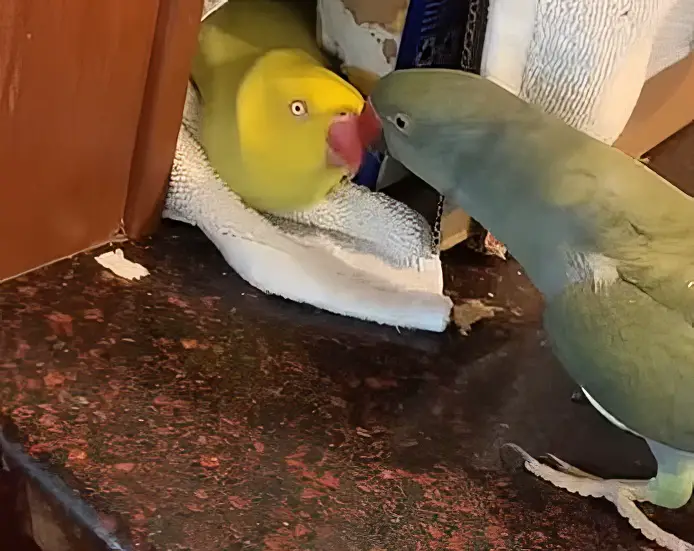 Not only does he impress with various poses, Beaker shows her some "fancy footwork" and even tells her that he loves her! These two birds will certainly crack you up with their antics.
This video is so fun. Watch the full video below and please leave us a Facebook comment to let us know what you thought!
Please SHARE with your friends and family!