Here's a couple of incredible AGT stories about the same bird. He talks, he sings and he's an all-around entertainer! He's about the best singing parrot I've come across on the internet and you've got to hear him.
Echo, the talking bird from Animal Gardens, is a 15-year-old double yellow-headed Amazon parrot and I'm pretty sure he's going to knock your socks off. His trainer starts him off speaking in English but quickly switches to Spanish.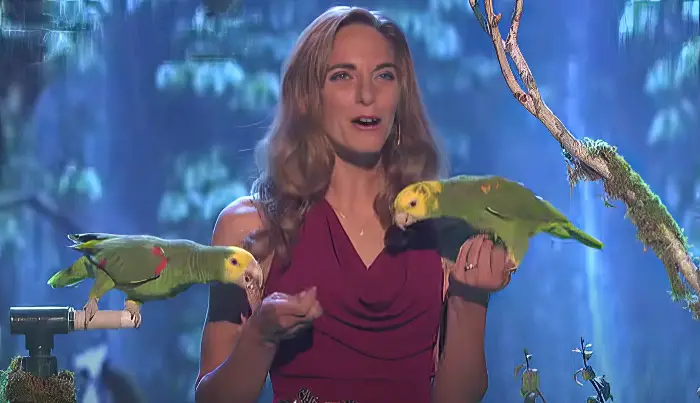 But the real fun starts when Echo starts singing! First it's "Old McDonald," along with imitations of the various animals on the farm. But the real favorite is when he switches to "Over the Rainbow" from the movie The Wizard of Oz. He's so good I think even Judy Garland would have been proud of him!
Watch the full video below and please leave us a Facebook comment to let us know what you thought! But also check out the second video down below too!
Don't forget to hit the SHARE BUTTON to share this video on Facebook with your friends and family. And check out the bonus video from an exhibition show down below!