Birds are one of the most beautiful and magnificent creatures. You will surely love this video if you love birds.
Parrots are well known for their singing and vocalizations, but this talented Amazon parrot is destined to become famous for this adorable duet with his human. The parrot is just so cute and so talented. Many of you us feel shocked when we even hear a parrot talk at all. This bird takes the cake for being amazing and so talented as well.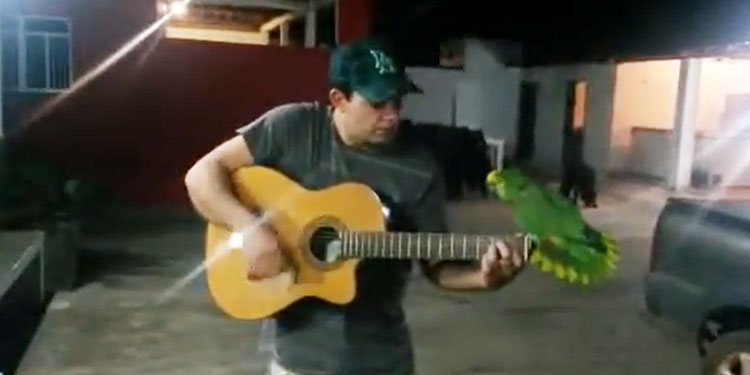 This is probably one of the best videos you will ever watch on the internet. The cute little birdie knows a lot more than a human would expect them to. This is one of those creations of nature that is meant to mesmerize you in every way possible. In this video from Sertanópolis, Brazil, a beautiful green parrot sings and whistles along with Neno Alfenas as he strums and sings on the guitar.
The Brazillian duo is here to make you fall in love. Watch the full video below!
Please SHARE with your friends and family!