Weddings are one of the best parts of a person's life. You will never feel happier on any other day than you do at your wedding.
This amazing couple got married in Florida after they were head over heels for one another. Everything was going great for Aline until she realized that her parent's visas would not be ready by the day of her wedding. Since her parents were in Brazil and she was marrying in Florida, Aline lost all her hopes to see her parents at the ceremony.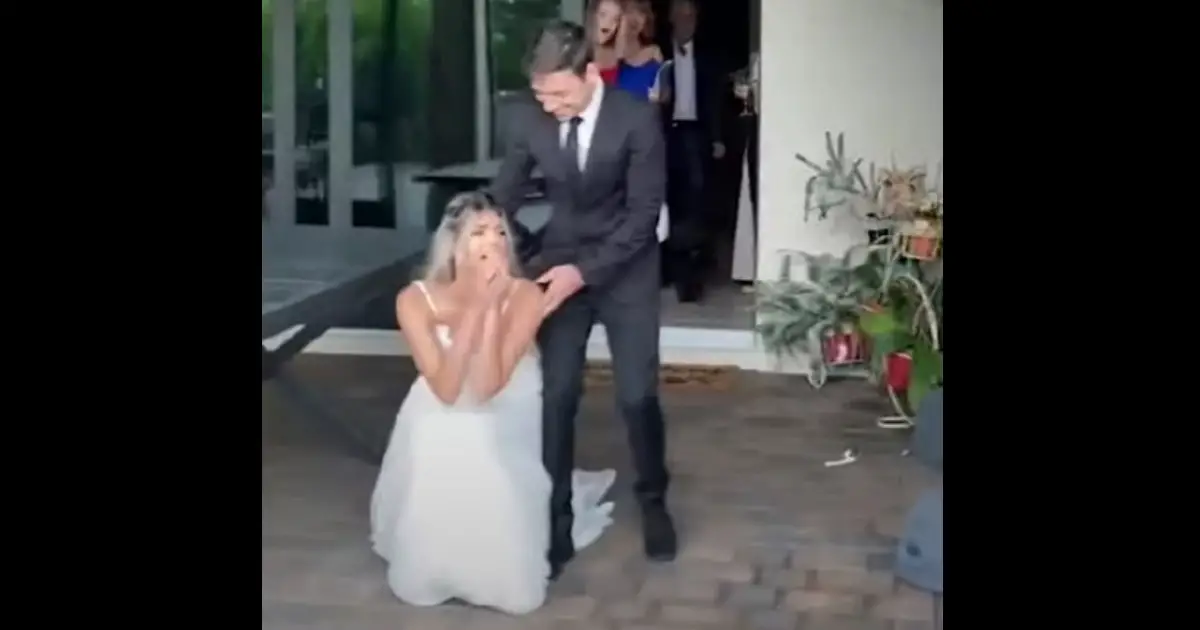 However, the bride got the best surprise of her life when she saw her parents in the room. She could not even believe her eyes at first. Aline was so happy that she quickly kneeled down on the floor as she could not even contain how happy she really was.
This video makes me very happy. Watch the full video below!
Please SHARE with your friends and family!