This throwback is great for a lot of reasons. First, we lost Olivia Newton John in 2022 to cancer but this was when she was still vibrant and dazzling. Second, Grease was an iconic film and seeing these two do this recreation nearly 25 years later was a wonderful trip down memory lane. And last of all, it's shocking (to me at least) that this happened over 20 years ago.
Grease was the biggest movie of the year in 1978 and one of the top ten grossing non-animated musicals of all times (Disney's animated versions hold seven of the top ten!). It was adapted from the smash Broadway musical of the same name and, along with 1976's  Saturday Night Fever and 1980's Urban Cowboy, established John Travolta as the modern movie dance king.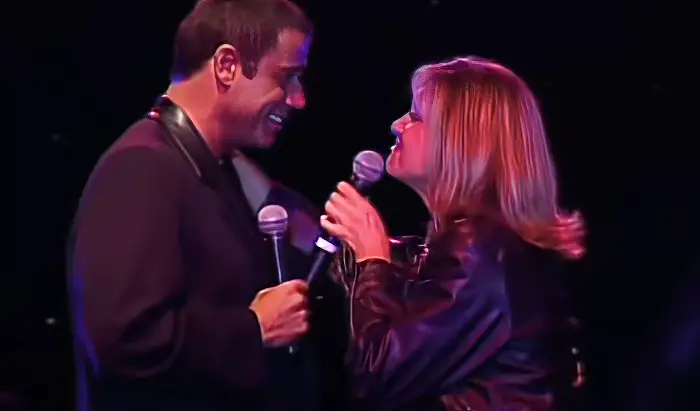 There are a number of memorable song-and-dance numbers from the movie, but the audience favorite was certainly "You're the One That I Want." The chemistry between the two leads, Travolta and Olivia Newton John, was undeniable.
In 2002, Grease was released on DVD and the producers held a party hosted by Olivia. Travolta was in the audience but had not yet been on stage when Olivia calls him up and says she needs him to sing with her. What happens next is pure magic. Watch the wonderful throwback video of the reunion dance below and please leave us a Facebook comment to let us know what you thought!
Don't forget to hit the SHARE BUTTON to share this video on Facebook with your friends and family.