Here's a wonderful, inspiring video of an America's Got Talent audition that has managed been viewed over 200 million times on various social media platforms. This woman is near the end of a five-year battle with cancer but still manages to give an incredible performance.
30-year-old Jane Marczewski from Zanesville, Ohio, goes by the stage name "Nightbirde." It was a good bet most people had never heard of her–the judges certainly never had–before she stepped on the stage in 2021 for this audition.
Nightbirde's song, "It's Okay," is an original she wrote primarily for herself. She said she wrote it in the middle of the night to herself because the words were "what she needed to hear."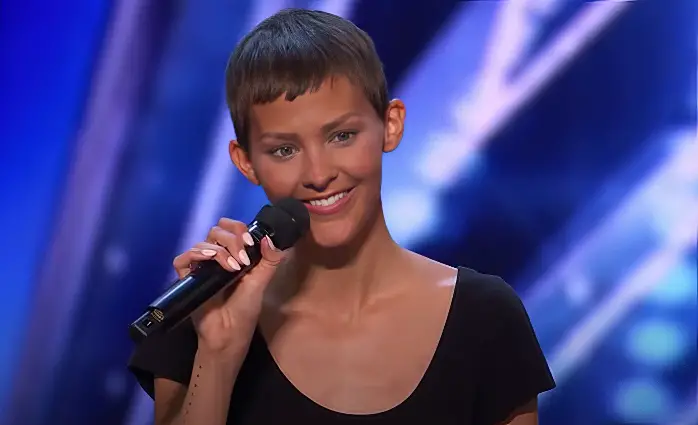 "Last time I checked, I had some cancer in my lungs, my spine and my liver," she told the judges before performing. "It's important that everyone knows that I'm so much more than the bad things that happened to me."
As she sings the words take on such meaning that the emotion overwhelms everyone watching. But it's her interaction the judges after the song that blew me away.
This is such an inspiring story. Watch the full video below and please leave us a Facebook comment to let us know what you thought!
Don't forget to hit the SHARE BUTTON to share this video on Facebook with your friends and family.