The video below features a performance by the group Murmuration on America's Got Talent. The group consists of Sadeck Berrabah and dancers from Mega Unity. This French act showcases synchronized movements to music and rhythm that is both mesmerizing and entertaining. The group performs the act blindfolded, relying on practice and music for their precision.
Sadeck Berrabah's passion for dance started at an early age when he created dance moves with his brothers. He has since become a professional dancer and choreographer, working with top artists in the industry. His talent and creativity are evident in the Murmuration act, which combines dance and rhythmic movement in a unique and captivating way.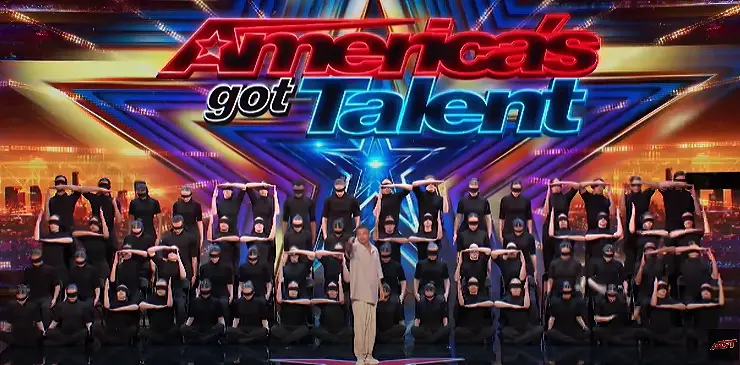 The judges on America's Got Talent were impressed with the Murmuration performance. Howie Mandell was so impressed that he gave the group his golden buzzer, sending them straight to the live shows. The group's blindfolded performance added an extra level of difficulty and excitement to the act, making it stand out from other dance performances on the show.
Murmuration's performance on America's Got Talent has since gone viral, with millions of views on social media. The group's talent and creativity have captured the hearts of viewers around the world. Their act is a testament to the power of music and dance to bring people together and create something truly special.
Sadeck Berrabah and his team have created something truly unique and captivating, and their talent and creativity have earned them a place in the hearts of viewers around the world. Watch the video below and please leave us a Facebook comment to let us know what you thought!
Don't forget to hit the SHARE BUTTON to share this video on Facebook with your friends and family.