Fostering animals is wonderful. It not only helps animals who don't have a home yet, but it can also be a gift to the ones who are fostering them. However, it has its own set of challenges. The animal may be abandoned or have a traumatic past. Unfortunately, health problems and behavioral difficulties are widespread things you'll experience if you choose to foster.
Sometimes fostering can come as a beautiful gift. The animal can surprise you with their adorableness. Just look at Thomas O'Malley Flufferpants. This cute cat was a stray before a kind family rescued him. Moreover, they found out that he had several health issues. Flufferpants had terrible teeth, food allergies, and an upper respiratory infection. So, they decided to keep him until it was sorted out, and he was healthy again.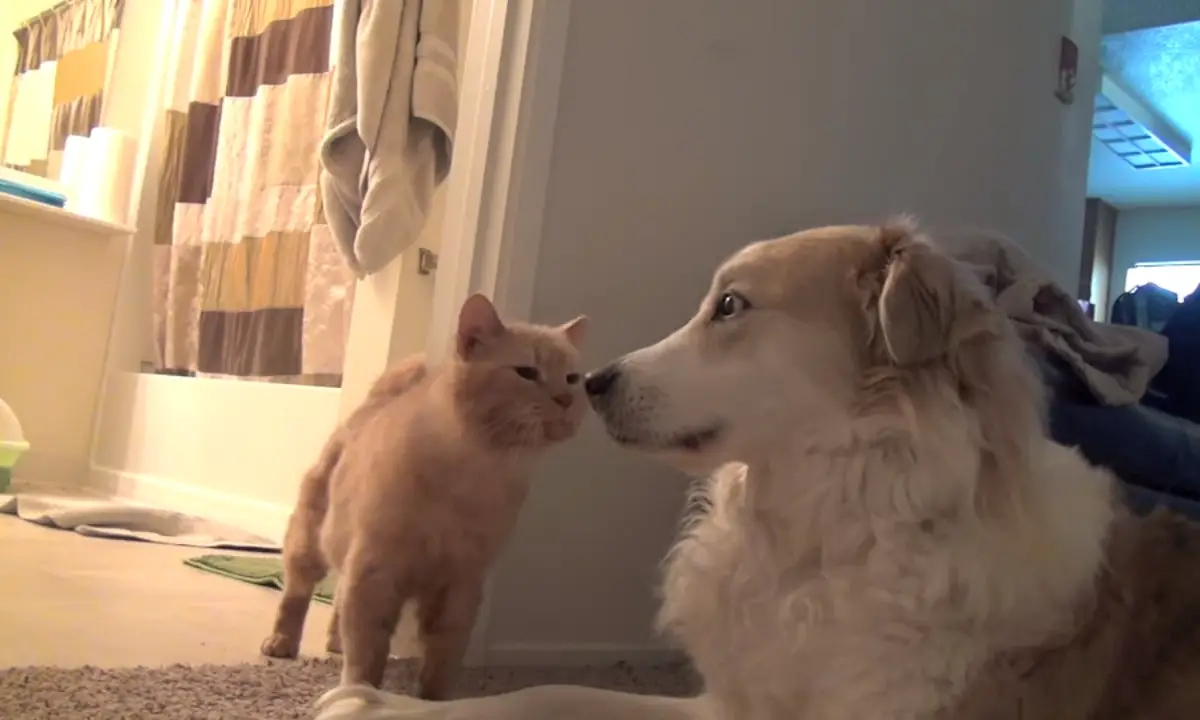 During this time, he found an unlikely friendship with the family dog. Murkin, a shelter dog himself, loves playing with other animals. At first, Flufferpants was afraid of the dog. Due to this, Murkin kept 20 feet apart from the feline. But soon enough, they met.
Their first meeting is honestly the cutest thing on the internet. You have to watch this adorableness!
Furthermore, the two couldn't separate after that. The friendship between Murkin and Flufferpants is truly magical. Watch them cuddling in the cute video below:
Don't forget to SHARE this video with everyone, you know!