A German Shepherd's role in an upcoming movies has caused a huge uproar among animal activists.This comes from a Chinese-produced film starring "Glee" actor, Matthew Morrison. It is called "Crazy Alien". An anonymous crew member managed to record a shocking behind-the-scenes video that shows the dog being aggressively spun around in the air while inside a metal crate, then hurled into frigid river waters for almost 10 seconds.
The footage was captured in November 2017, but released last week. It has outraged animal lovers and advocates alike. Some are even calling to boycott the film.
"The director took many takes and this was just awful to witness as the torment went on," the anonymous crew member wrote in a report to PETA.
According to the whistle-blower, the scene was supposedly shot multiple times during two hours time. The dog was never let out of the crate or given a break. The scene was supposed to depict an alien abduction. While shooing other scenes, the dog's trainer reportedly tormented him "into a frenzy" in order to get him to bark.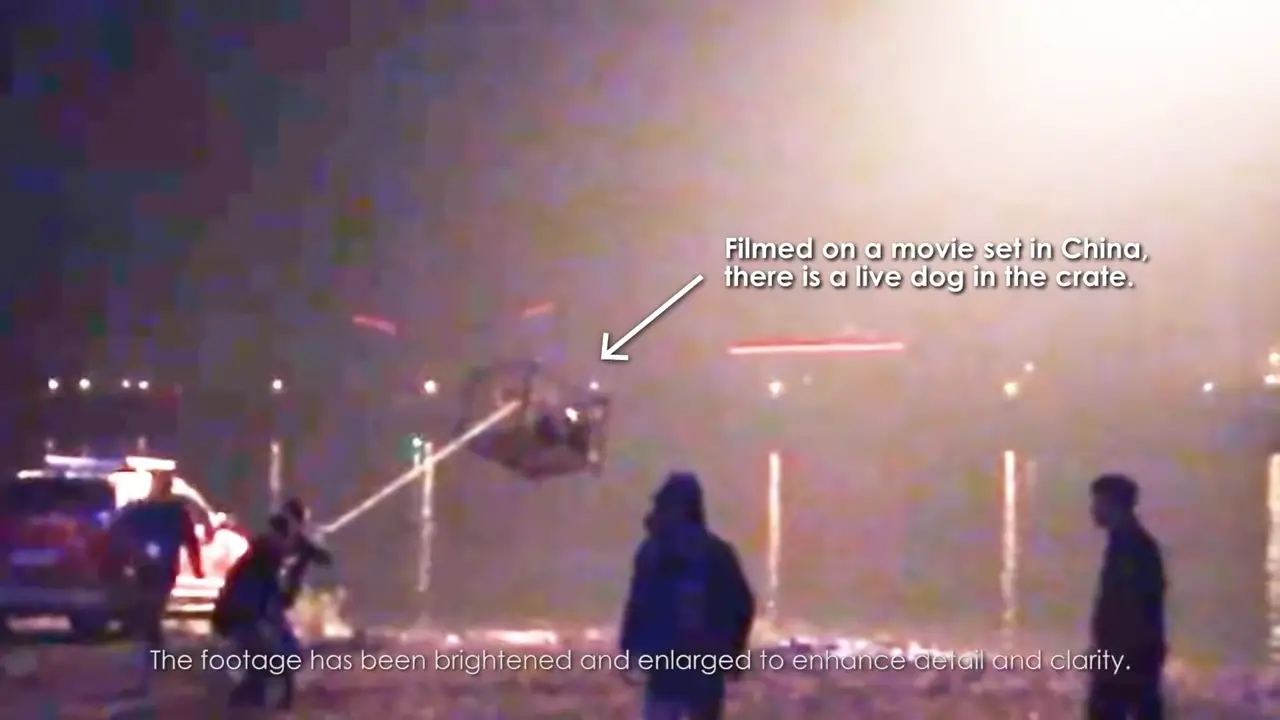 After the video's release, Morrison, who was not on set while the dog was being used for the scene, shared his outrage on Twitter.
"My heart is broken to see any animal treated this way," Morrison said. "Had I been on set or known about this, I would have made all efforts to stop this. I've called the producers to express my outrage."
This is not the first time animals have faced abuse on movie sets. Earlier this year, Sidney Yost, who used to be one of Hollywood's most famous animal trainers, lost his license due to multiple animal welfare violations. He regularly kicked animals and kept them in dirty enclosures — all while working with high-budget feature films like "The Hunger Games" and "Get Out."
In 2015, behind-the-scenes footage showed a trainer working on "Life of Pi" and other big films cruelly whipping a cowering tiger in the face and body to get him to perform. After complaints from PETA and other animal welfare advocates, the Chinese production company has made an apology, promising to reform its animal care standards.
"We always strive to treat all cast and crew, human or animal, with the utmost respect, and are deeply troubled by the reports of an animal in distress on our production," the company said in a statement. "There is no excuse for any failure to fully account for the welfare of any animal brought into a film, and we will be conducting a full review of our live animal practices and safeguards going forward."
Please SHARE this with your family and friends!