Hiking could be one of the easiest ways to get closer to nature and the wild beings residing in it. Hence, every chance we get, we run towards the bewildering peace of the forest. The snowy mountains white and pure regardless of the struggle of walking the path with knee-deep snow.
Such is the story of our hikers today. The group of individuals was enjoying their walks up the hill of Gaspesia, Quebec. They came a little too close to a wild creature. As they noticed a moose just a few meters distance away from them.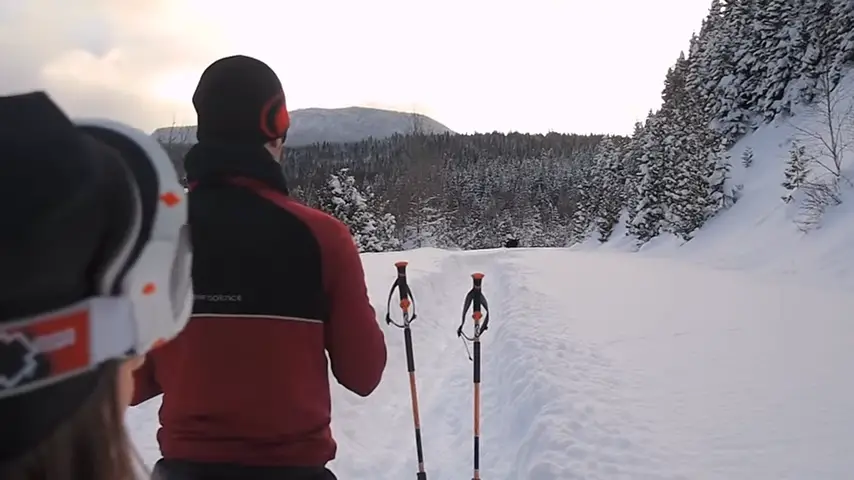 With a couple of donuts in their hand, they possibly stop for a bite when the situation twisted to an eventful site. Initially, they seem to enjoy his presence farther from theirs. Therefore, everyone takes out their camera to record the moment.
However, a sudden moment from the animals startles the group. Within seconds we can see him running towards the hikers. So, to maintain a safe distance, they clear the way for the moose to reach his destination. Hoping and praying, it's not them.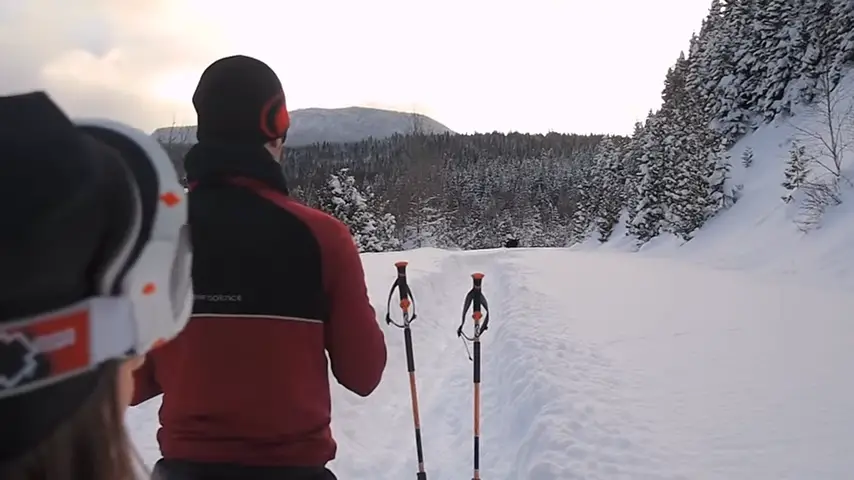 And before anyone knows, the creature makes a run for it. But he, too, maintains a distance scared of the stranger in his land. Do watch the live-case action in the video below. Please share your wonderful or horrifying trek stories with us in the feed.
If you really enjoy the video, please share it with your loved ones.