This is one of the best things you will ever find on the internet. Literally so heartwarming.
Abi Bordelon was overjoyed to see and hold her newborn baby, Remington. Unfortunately, she tested positive for covid 19 and was placed in isolation. Her heart ached though since she couldn't be there for her newborn son and take care of him on his first day on earth.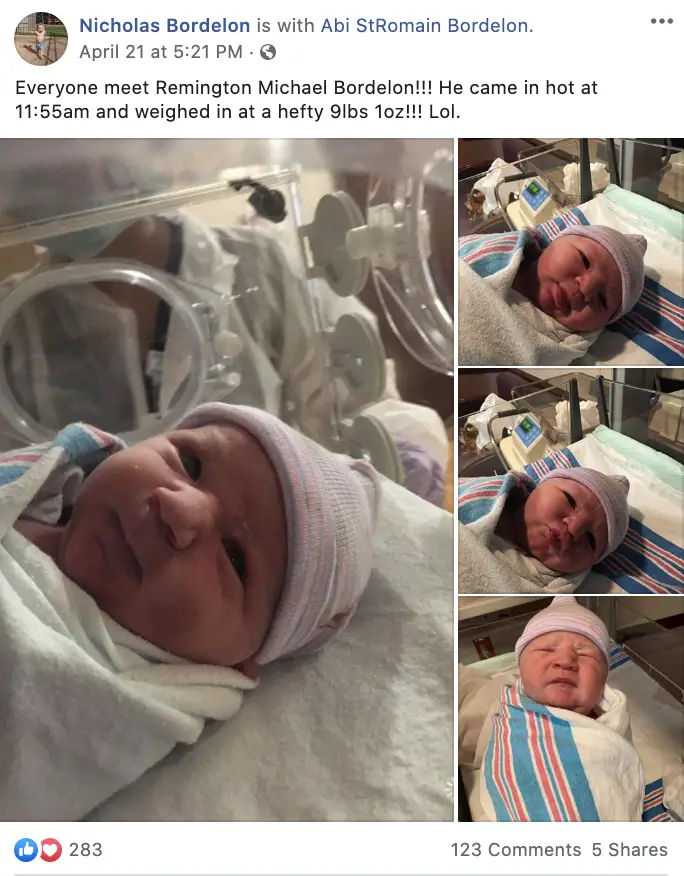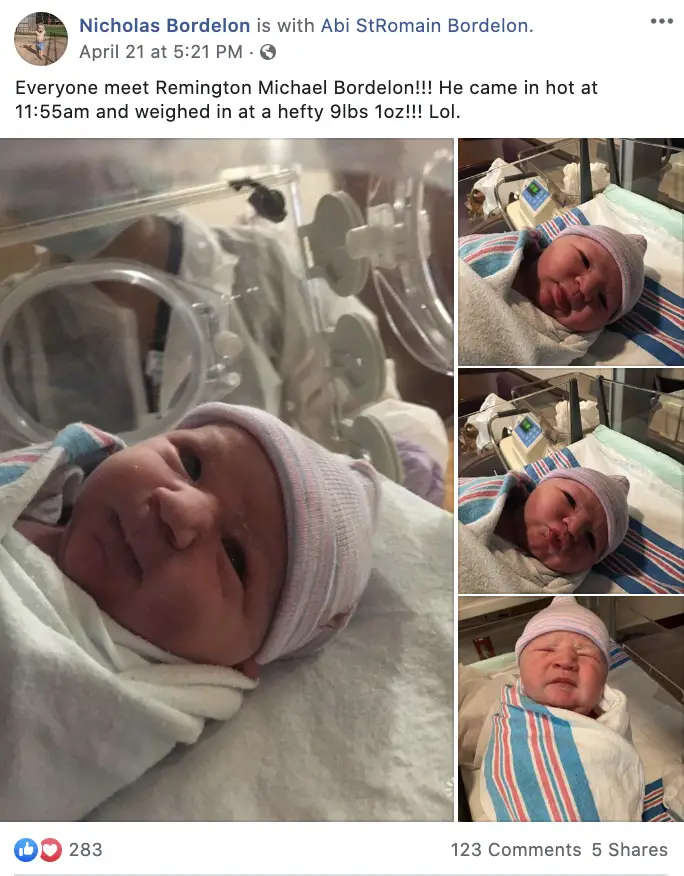 The hospital decided not to give her the baby until her isolation period was over. As cruel as it is, hospitals are deemed to prioritize the baby's health over the mother's. And we know that by doing what they did, the hospital did the right thing. One of the nurses, however, understood what the mother was going through.
Abi wrote on her facebook page: "This journey has been something out of a movie. I never would have thought that we'd experience something like this but I truly believe that God had his hand in all of this."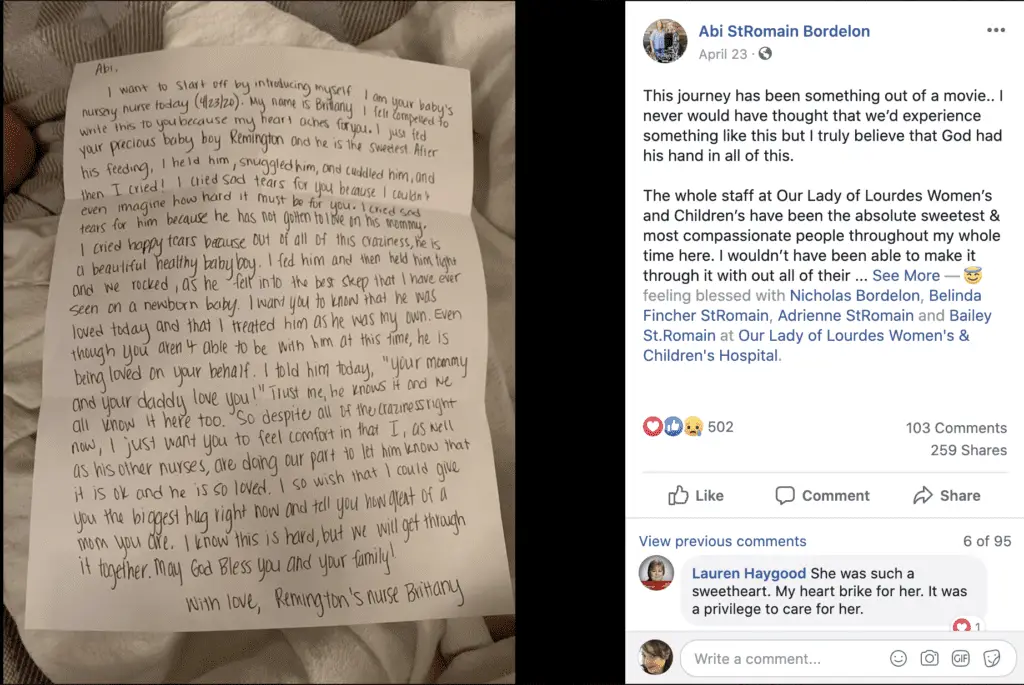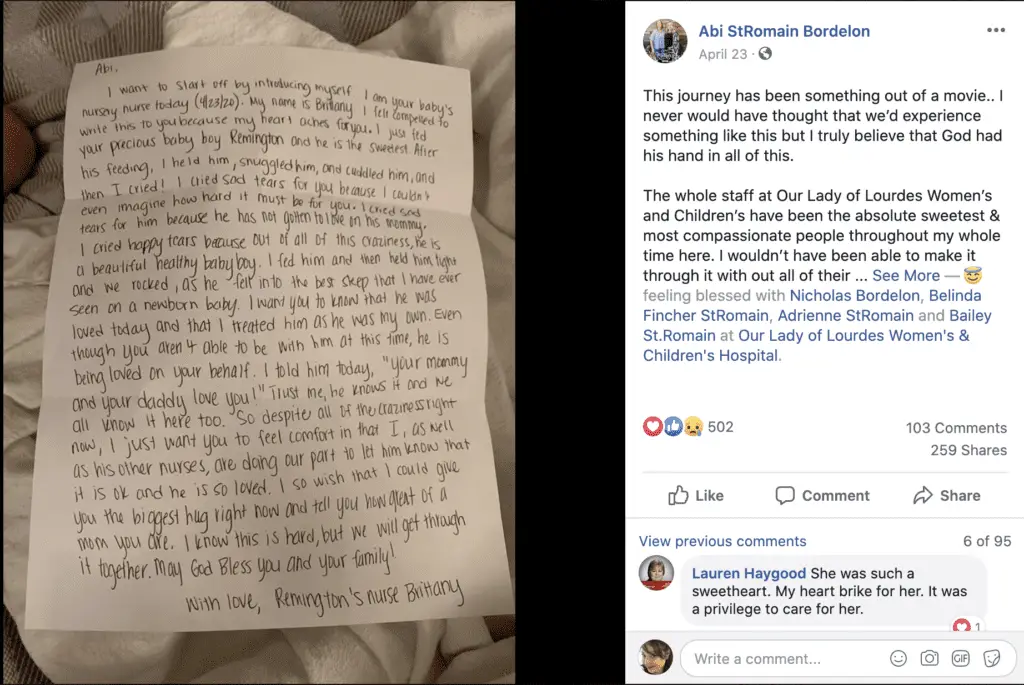 The nurse wrote to the mother, "I just fed your precious baby boy Remington and he is the sweetest. After his feeding, I held him, snuggled him, and cuddled him, and then I cried! I cried sad tears for you because I couldn't even imagine how hard it must be for you. I cried sad tears for him because he has not gotten to love on his mommy. I cried happy tears because out of all of this craziness, he is a beautiful healthy baby boy," Brittany wrote.
The mother wrote, "This shows how absolutely amazing all of these health care workers are and they deserve the highest level of recognition for what they do. I wish I could give every single one of them a hug. I'm so so thankful for all of the nurses and doctors who helped us through this and provided me with the comfort I needed. I will never forget this experience,".
Please SHARE with your friends and family!