Social experiments are everywhere. It is a good way to show people how to be aware of important matters but this is a bit different.
This mother went to her daughter's high school dressed as her daughter. She dyed her hair dark, applied spray tan, and donned her 13-year-old's yellow hoodie and glasses. Casey, who is 4 feet, 11 inches tall, and weighs 105 pounds, posed as a teenager by wearing glasses and a black mask to cover her face. She pulled Julie's hoodie over her head.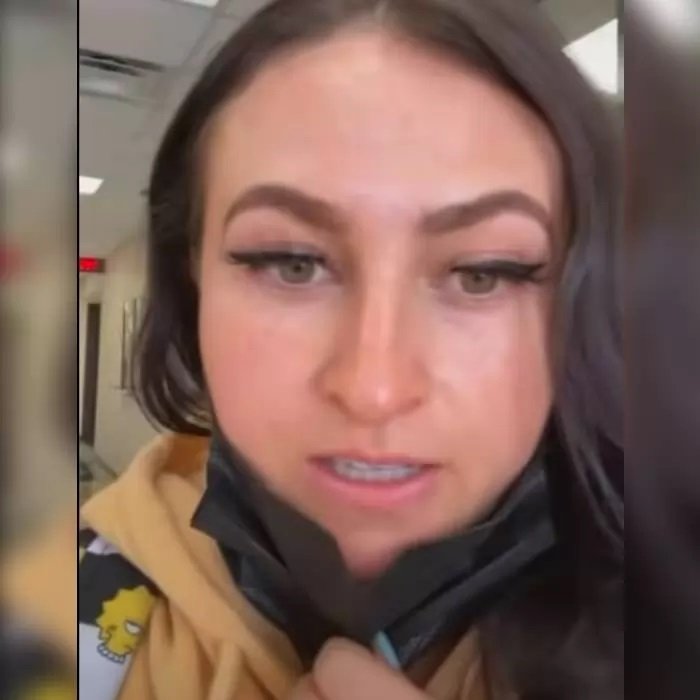 "OK, I'll talk to you guys once I'm inside," she says to the camera. "Do I look like a seventh-grader? No? Cool, awesome."I've been here all day, face to face with teachers," Casey remarked quietly while she ate her lunch without a mask on. How could nobody have noticed that there she was an adult woman posing as a teenager?". I didn't do this to ruffle any feathers, I didn't do this to out the school, because I was never going to say what school district or what school it was, they put that out there themselves," she said in the video.
The next day, Casey has arrested for criminal trespassing and an unrelated traffic violation but was released on a $7,808 bond. Watch the full video below!
Please SHARE with your friends and family!