We've all seen homecoming reunion videos on the internet, but this one is so funny that I just had to post it as the holiday season is coming to a close.
Here's a family sitting at breakfast in a Denny's Restaurant in Big Bear, California. It's Christmas time and they are posing for a family picture. Mom brought along a cardboard cutout of her son who's in the Navy because she doesn't think he's coming home for Christmas.
What Mom doesn't know is that everyone else has been planning this moment for weeks. So they snap the picture and show Mom. But it definitely doesn't go like they planned. Mom thinks her daughter has some sort of Photoshop-type app on her phone and she's quickly putting in an image of the Navy son!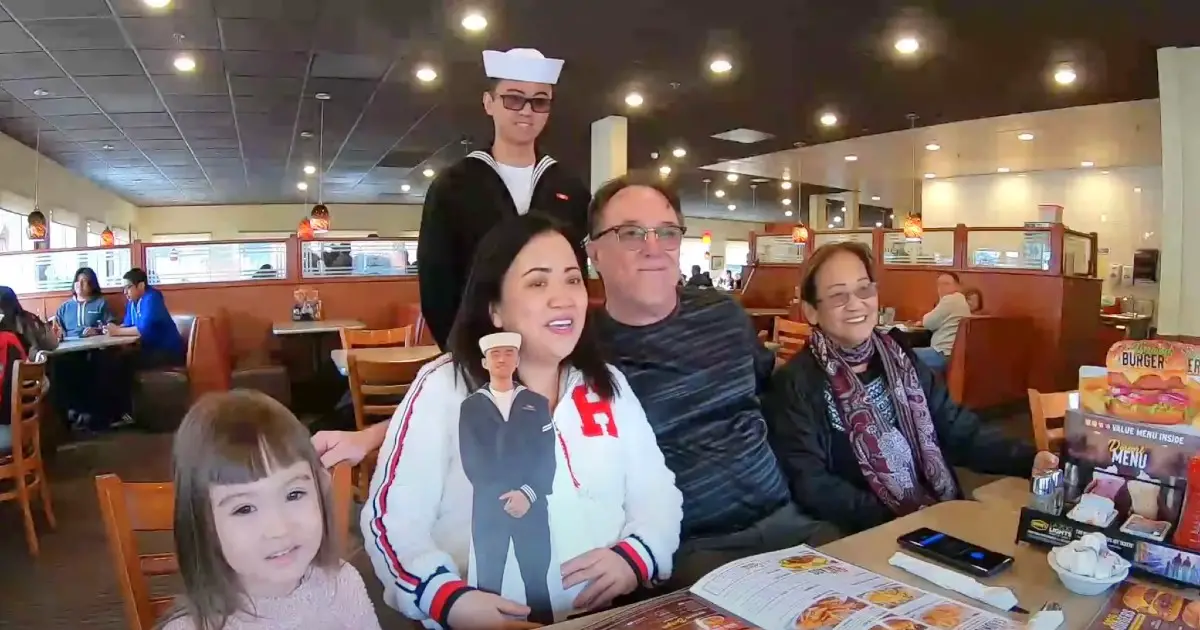 So of course the family takes another picture and shows it to her. The unfortunately clueless Mom still doesn't get it–and even after a third picture they have to finally show her that it's not a photoshop app, it's the real thing!
This is one of the funnier military homecoming videos on the internet. Watch the full video below and please leave us a Facebook comment to let us know what you thought!
Don't forget to hit the SHARE BUTTON to share this video on Facebook with your friends and family.