In my opinion, Halloween is the most fun holiday of the year. Kids go trick-or-treating wearing creative costumes. There are jack-o-lanterns everywhere. And there's a general feel of spookiness in the community. Children go to each other's houses without hesitation, which is not as common anymore. Furthermore, people decorate their homes to make it more inviting!
This house owner has taken it one step further. They have not only decorated the house but made it the centerpiece of the community. In the day, this house might seem pretty ordinary. But in the night is when the magic happens. Because it is a light show, there has to be music. And the ones they use here will transport you back to the '80s.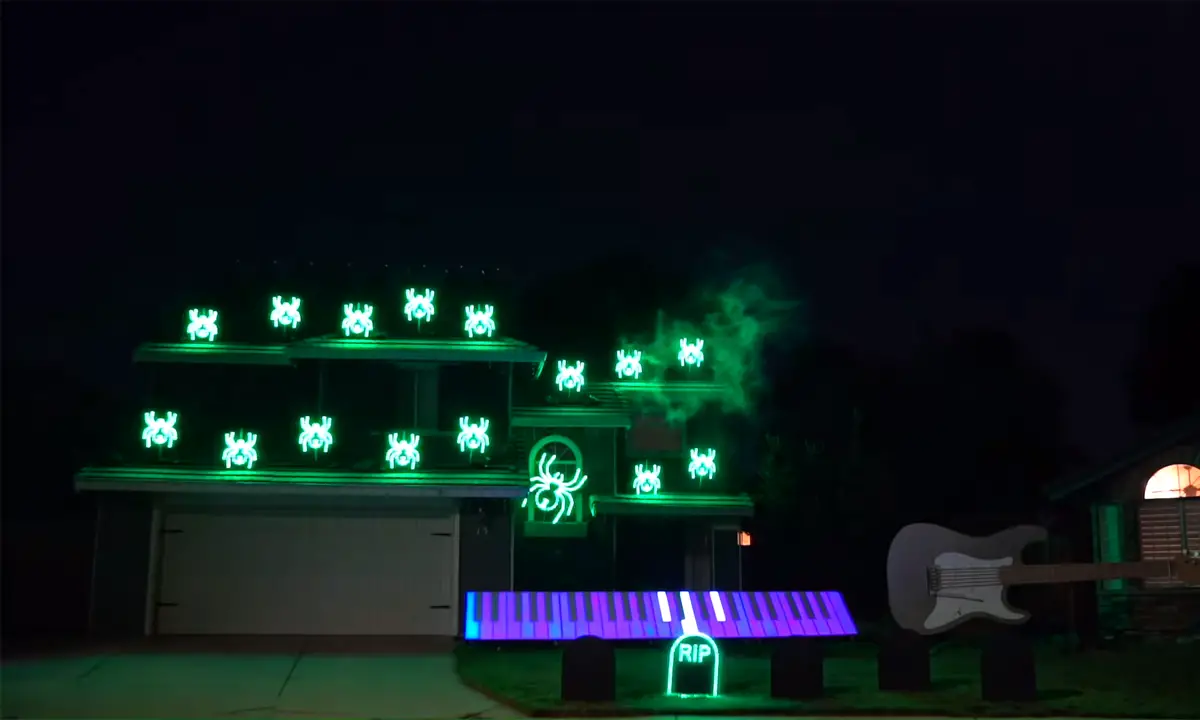 The music that goes along to the light show is by the one and only Michael Jackson. Above all, the synchronization of the spiders and pumpkins with the haunting pop song is flawless! Watch the eye-catching spectacle down below:
Please SHARE the spectacular show with everyone you know!