The video below features a very cute little boy. Three year old Maximus is utterly smitten with the local high school color guard. He wanted to learn all of their impressive moves, but no one actually expected the little guy to steal the show.
When the marching band started their half-time performance, Maximus stayed on the sidelines and tried to copy all their moves. According to the video description, he attended all of their practices, learned the routine, and finally got to perform with them at the last football game!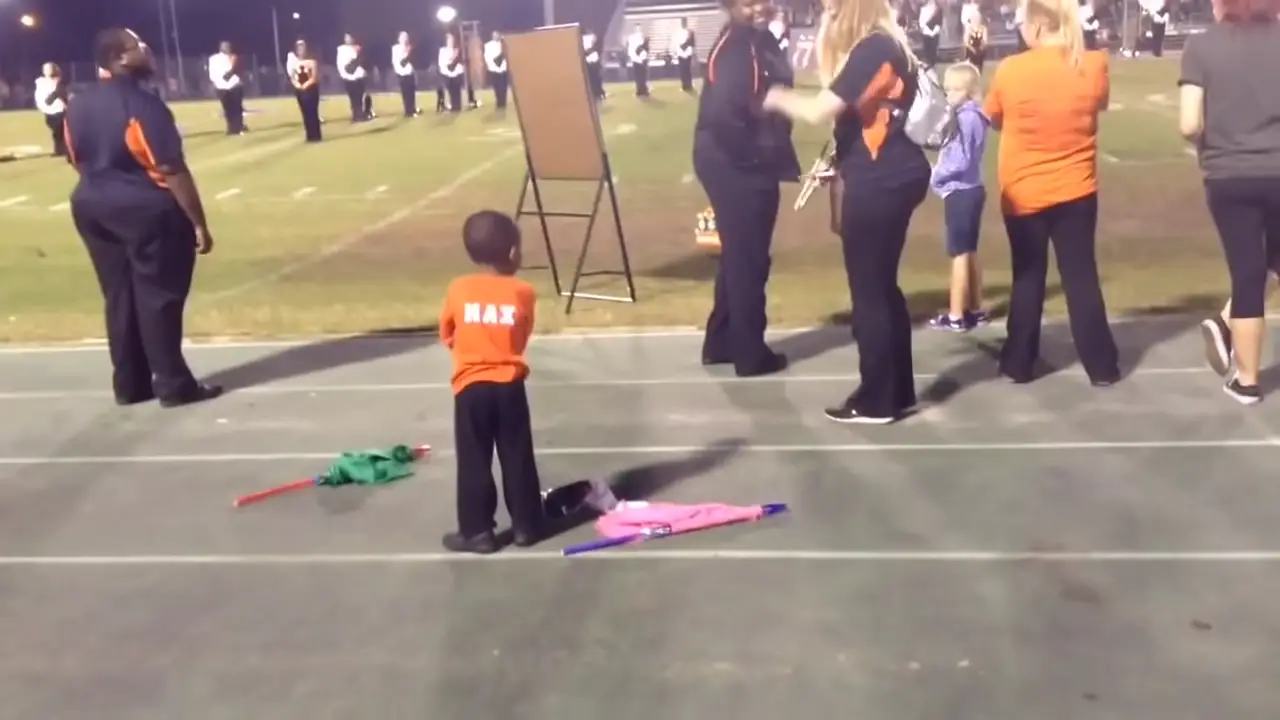 This adorable little man made my day! I am sure you won't be able to stop your smile when you see him frolicking around! This is truly priceless!
Watch Maximus' performance below! Did this make you smile? Share your thoughts with us in the comments!
Please SHARE this amazing video with your friends and families!