Marines are the pride and joy of any country. They not only protect and save us; they sacrifice their personal life in doing so. Staying away from family is never easy. But our brave soldiers take this step without thinking twice. And we can't thank them enough.
However, one needs to believe in something to keep them sane and focus while staying so far away from their loved ones. Many of them turn to Almighty savior and his music. Nothing is more peaceful than rejoicing in the rhythm of the lord.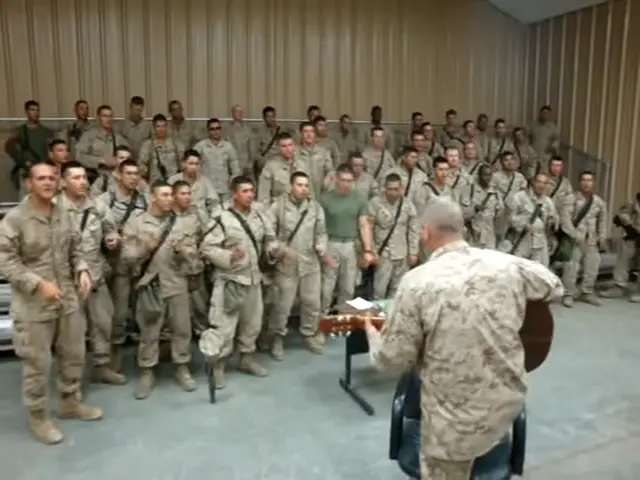 Similar to the clip featured below, the men in uniforms are passionately singing to "Lord, I Lift Your Name on High."The performance is truly spiritual. Form their hand gesture to sync in their voice. Everything seems to be meticulously planned. I hope you find this clip enriching for your soul. Please share your song close to the lord in the feed.
Please share this great act by the military men with your loved ones.