Parents can't always be fun-loving and entertaining with their kids. Sometimes, they need to be strict with them as well. And this is where uncles come in! Everyone should have a "fun uncle" in their life. He doesn't really need to be blood related, but he should definitely know how to make you laugh and have a good time! Not only are these "fun uncles" great entertainers, but they are also good role models – despite being a little naughty from time to time.
Little Margot is lucky to have an uncle who is exactly these things. Her uncle, Adam Theroux, is a goofball, but he has her best interest at heart. The following video features one of their interactions and it is going to melt you for sure! This clip was taken when Margot was still a baby. Adam sat her down on the sofa and read her the beloved children's classic, "Brown Bear, Brown Bear, What Do You See?" He does a really good job at it! His hilarious performance cracks up Margot and she starts chuckling uncontrollably.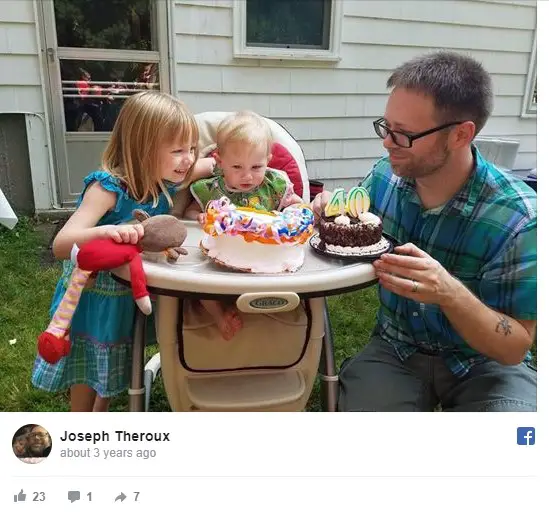 Margot and her Uncle Adam took the internet by storm when this video was posted. It has since then gone viral. The little baby is a bit older now and she even has a little sister. I am sure Adam reads to his younger niece in the same way he did with his older one! Check out this precious clip below! Did this make you smile? Share your thoughts with us in the comments section!
Don't forget to SHARE this adorable video with your friends and families!