It seems the number of museums have proliferated over the years and in the face of increasing competition the owners try to excel with innovative additions. Since technology is also constantly improving, the things you can see at museums have become pretty amazing. Ask this kid, for example.
Similarly, at the International Spy Museum in Washington, DC, this young visitor gets a big surprise. He is trying to get attention from a shark in the big glass tank. Eventually, the big comes floating around and smashes into the glass, apparently cracking the shield.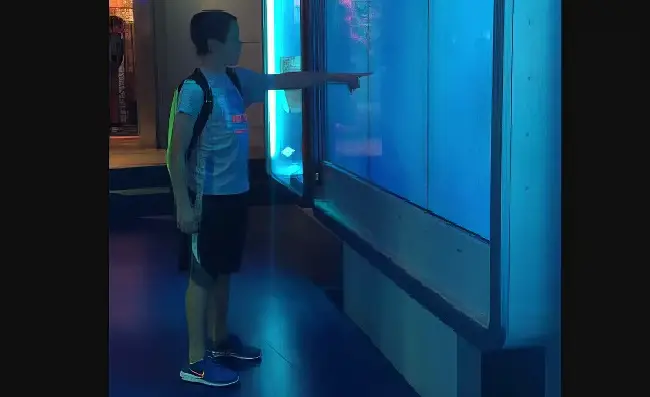 But it is actually just special effects–there's not really a shark and the glass doesn't really crack. But the combination of visuals and audio certainly make it seem real enough to Gage and he appears to get a significant fright. And his family can't seem to hide their laughter. Poor guy!
Watch the short clip below and please leave us a Facebook comment to let us know what you thought!
Don't forget to hit the SHARE BUTTON to share this fun video on Facebook with your friends and family.