Usually, when fishing you'd have to be on a boat far out in a lake to catch a big one. But this one particular guy also caught a big live one, although he's not on a boat, at the shore or a dock—he was in fact carried over the lake by a drone. With a bottle of Victoria Bitter on his cup holder and a fishing rod in hand, this fella was really having fun! And it doesn't get any better than actually catching and reeling in a fish while on a man-carrying-drone.
A few guys from a local Brisbane-based drone shop UAV Me had built this awesome drone and tested it out off the Upper Coliban Reservoir in central Victoria state. The airlift trial was a complete success so they decide to post the video up on their Facebook page to share it with everyone. Everything was cool and fun until the Australian Civil Aviation Safety Authority saw the video and started to investigate whether these guys violated any aviation laws, so far nothing has been proven yet.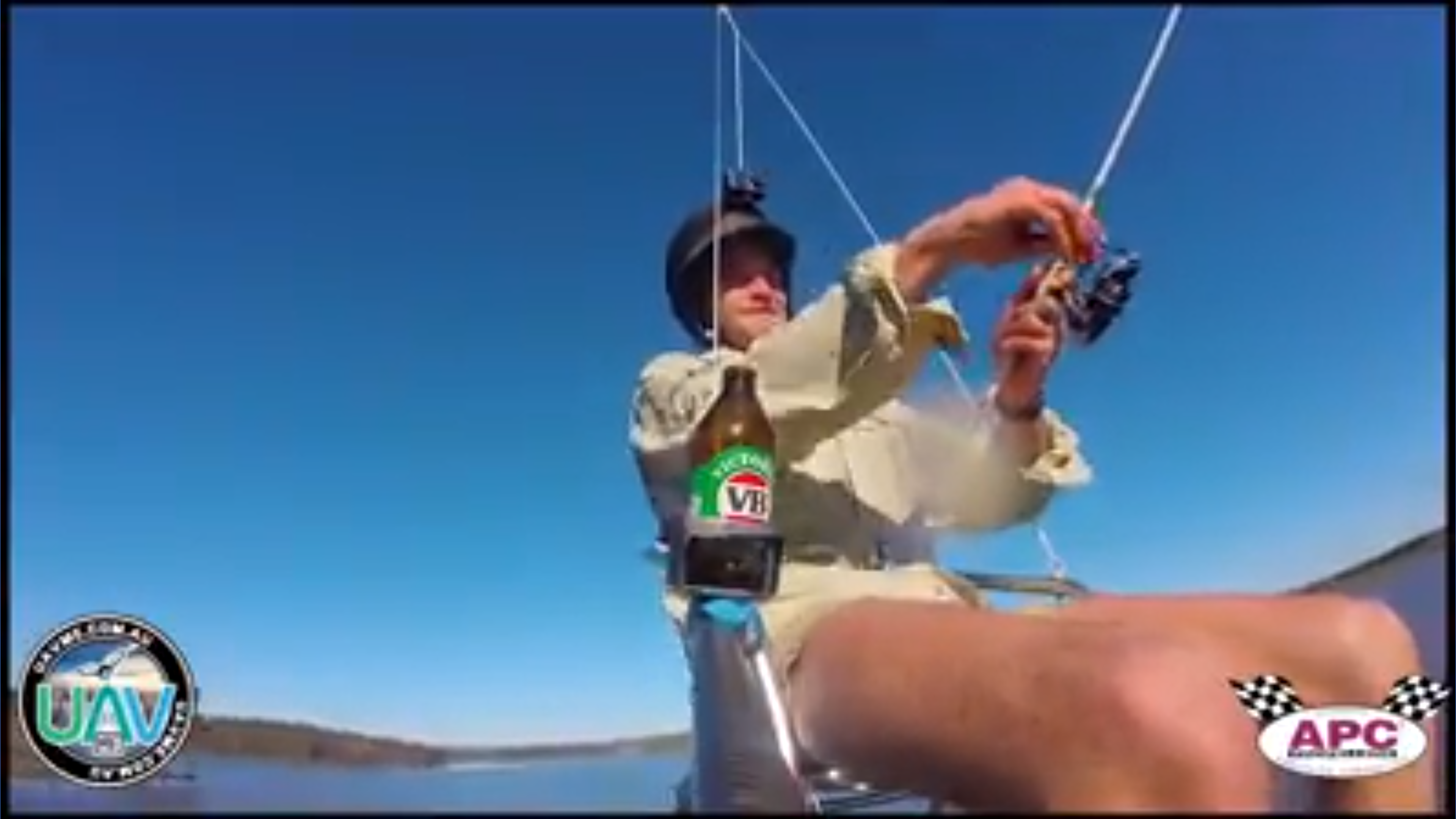 The video started with a few trial drone errors until they got it right and decided to have a final test lift with one of them strapped to a metal chair. San Foreman, the brave man identified as the one who was shown being slowly lifted up by the propeller-powered drone.
However, CASA does not approve or encourage any of these acts. Authorities have even considered this to be dangerous and non-sensible. According to them, people could've gotten seriously injured and if they're found guilty to any broken laws and regulations, these guys are to be fined with more than AUD 10,000 (£5,500 / US $6,700). I just gotta say, it was indeed hella cool though! Watch the air-lifting video down below.
What do you think about their little stunt? Don't forget to leave a comment and share away!