Back in times, when dogs became a close companion to humans. They served a greater purpose as watch animals. Even today, there is some intimidating breed that means business when it comes to guarding their home. German Shepherds (GSD) being one of them. But not all GSDs are the same, and Kyza is here to change the stereotype.
Kyza is a big fluffy and interactive German Shepherd. This handsome boy just wants to make friends and enjoy everything the neighborhood has to offer. Who better to make a start than the mailman, Steve. Every day, Steve drops by the gate just to spend one on one time with Kyza.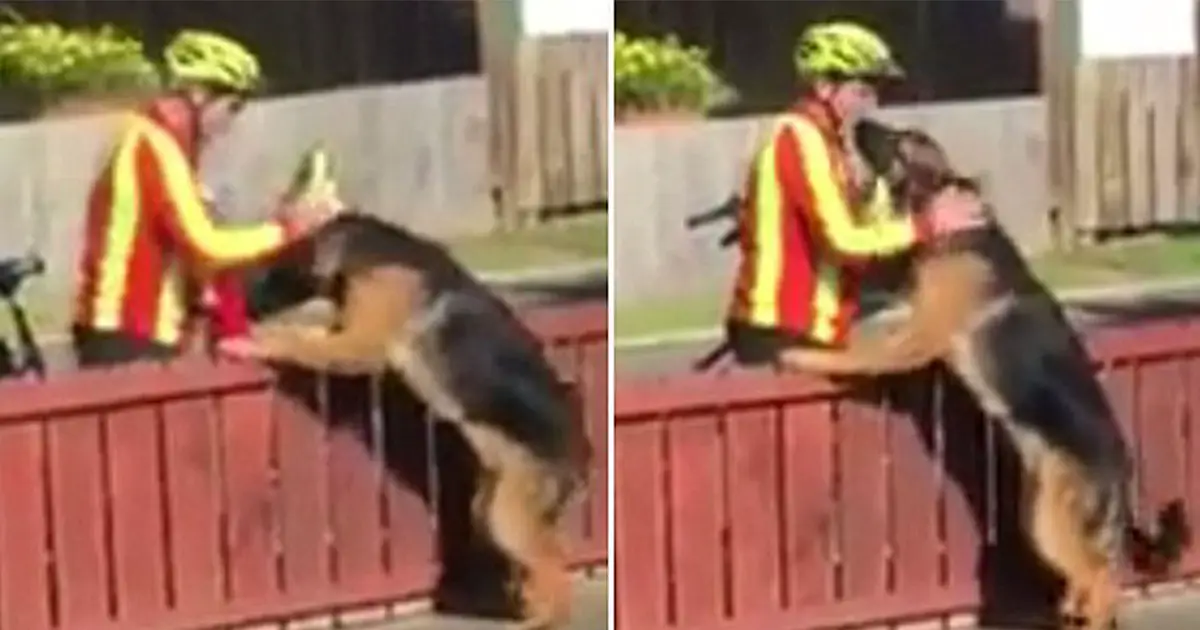 Michael, the owner, filmed one of their lovely interaction and we can't get enough. Steve has no idea that he is being recorded. Rain or snow, Steve never misses his rounds to see the adorable and gentle Kyza that impatiently waits for his new friend. Once the canine hears, Steve arrives at the door. Kyza runs to secure all his hugs and petting. His bushy tail wags from side to side in the presence of his friend. It just shows how happy the goofball really is around the mailman.
Please press play and enjoy this adorable friendship.
Kindly share this enjoyable clip with your loved ones.