The internet has given us a lot of unlikely friendships. I have seen everything from a cat and a dog to a tiger and a goat. The video given below features a beautiful bond between a dog and a bird. Pretty unusual right? But I don't think it really comes as a big surprise since dogs are capable of making friends with almost anything!
This magpie and his dog friend are having a grand time playing in the grass. You might feel the dog is being a bit too rough at times, but that doesn't affect the magpie in the least. They even play an adorable game of catch! And you can even see they nap together! Their bond is truly special, isn't it?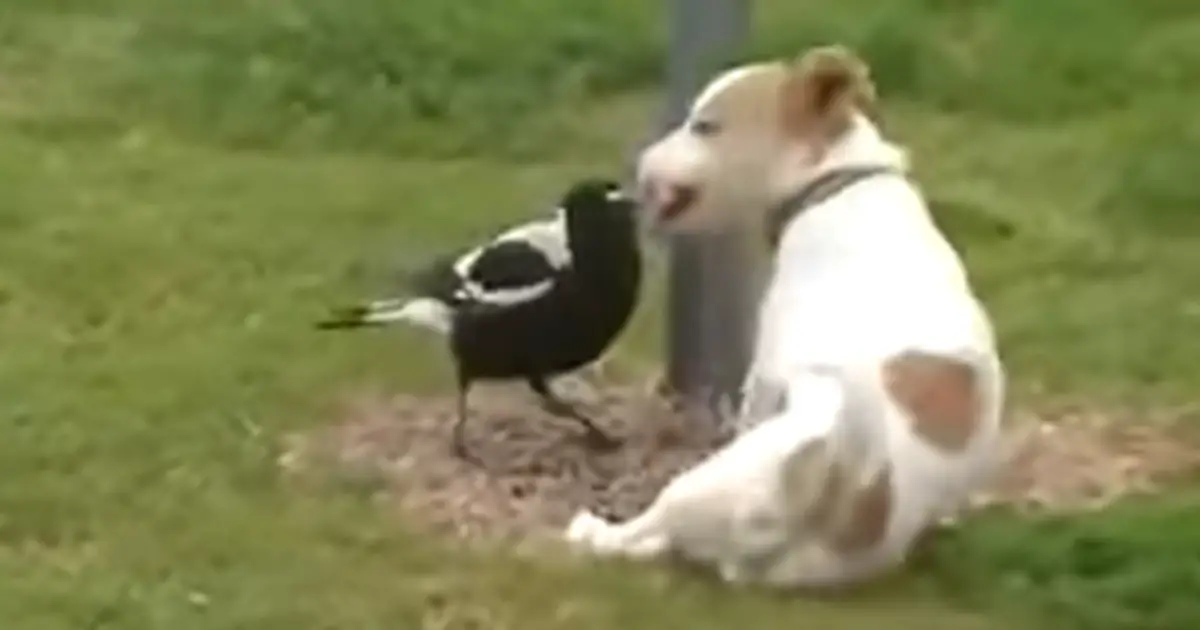 Watch this adorable video below! Did this duo make you smile? Leave your thoughts in the comments section below!
Please SHARE this adorable clip with your friends and families!