Whitney Houston was an iconic American singer, actress and model who won 6 Grammies and sold over 200 million records worldwide. She was the only artist to chart seven consecutive number one singles on the Billboard Hot 100 chart. Her success was unparalleled and she became one of the best–selling artists of all time. 
Lucy Thomas rose to fame the TV show The Voice Kids. Her soulful voice and passionate performances have earned her a place in the hearts of millions of fans. She has a wide range of musical styles, from pop to rock to country and blues. While nowhere near as famous as Whitney, she has definitely made a name for herself, especially with her song covers on YouTube.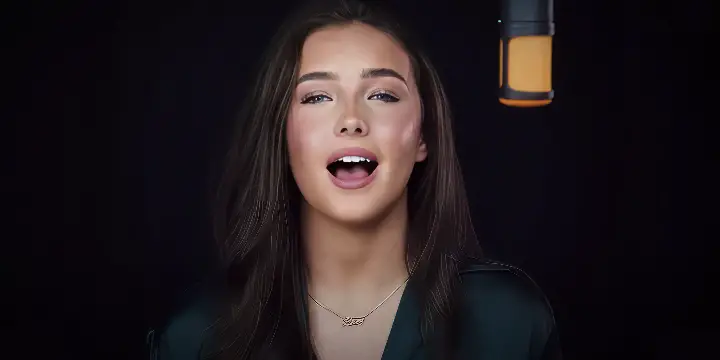 Lucy recently released this cover of "Greatest Love of All," one of Whitney's iconic #1 hits, as a tribute to the late superstar. It was written in 1976 by Michael Masser and Linda Creed for the 1977 film The Greatest, which was a biography of boxer Muhammad Ali. The song was originally recorded by George Benson and famously covered by Whitney in 1984.
Lucy's voice is so good and this rendition so professional that I certainly think she did Whitney's version justice. Watch the full video below and please leave us a Facebook comment to let us know what you thought!
Don't forget to hit the SHARE BUTTON to share this video on Facebook with your friends and family.