Firefighters are always saving people from fire. They have to stay alert and serious at all times. However, a group of firefighters from the Anaheim Fire Department helped a family in more ways.
A 3-year-old girl, Finley is suffering from cerebral palsy since she was born. Her family is not able to pay for all her expenses and medications. The insurance money is just not enough for the little one's treatment. This is where the firefighters step in. They try to raise awareness and funds for this medical condition by dancing happily.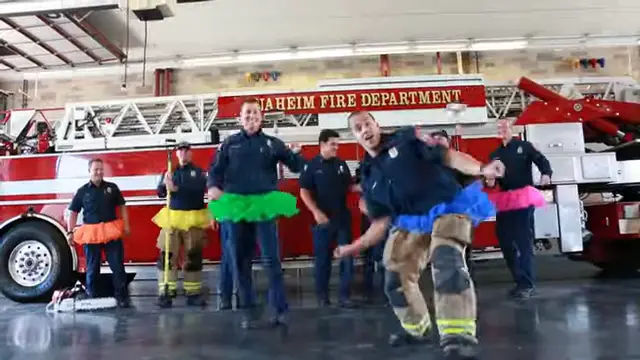 Their joyous dance definitely raised a lot of attention as well as awareness. What's more adorable is that these sturdy men are showing some wholesome moves in tutu skirts! Finley joins in the dance with her parents and the whole performance will leave you smiling to your ears.
Hopefully, the little toddler will get all the medications that she needs and will heal very soon.
Watch the full video below!
Please SHARE with your friends and family!